Maria B is a Pakistani clothing brand which was founded by Maria Butt. It is based in Lahore, Pakistan. The clothing includes ready-to-wear, unstitched, and haute couture.
There are many prominent names in the Pakistani fashion industry, some of them are known for their work and some for being controversial to be a part of the news.
But today, we will talk about Maria B who has managed to make her name as the most expensive brand not only in Pakistan but also in Dubai at an early age. So, let's get to know the things about Maria B's personal life that very few people know about.
Maria B's real name is Maria Butt and she is a Punjabi Kashmiri. Butt entered the practice field with a degree in fashion designing from the 'Pakistan School of Fashion Designing'.
She has won many awards in the Pakistani fashion industry, but she also won an award in the 1997 International Fashion Designing Competition in Belgium.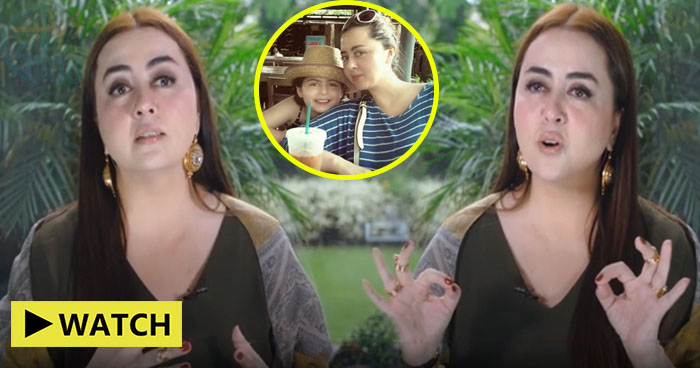 First Marriage
Although Maria's professional life has been marked by many successes, there have been many ups and downs in her personal life that she bravely faced. In a previous interview with Geo News, Maria described her personal life, saying:
"My first marriage was at the age of 20 and my husband was 20 years older than me, which made him mentally fit. Could not I think if I had been a little older, I probably wouldn't have gotten divorced? My ex-husband was already married so there were some problems."
Divorce
Maria added in the interview that the way divorce is considered a big issue in our society is not really the case.
According to her, "why do we still follow the Hindu custom where the widow was satiated on the death of her husband, why don't we see our religion which shows us the way to live a good life." After divorcing her first husband, Butt got married for the second time to a businessman named Tahir Saeed and now she is living a happy life.
A Good Mother
Maria has a daughter Fatima from her first husband and a son from her second husband. Being a single mother, Maria faced many challenges regarding her daughter, which she met well. Even though she was very busy, she used to pick up her daughter from school herself.
Wedding Clothes
Although Maria B's bridal wear costs millions, she said she believes that a wedding dress should not be too expensive because it is to be worn only once.
Food
Although Maria enjoys continental food and takes care of her diet and fitness, she said that being a Punjabi Kashmiri, she also eats traditional food with gusto. Parathas even eat Ojhari with gusto