Leading Pakistani model Lara Mudhwal lost her life in a car accident.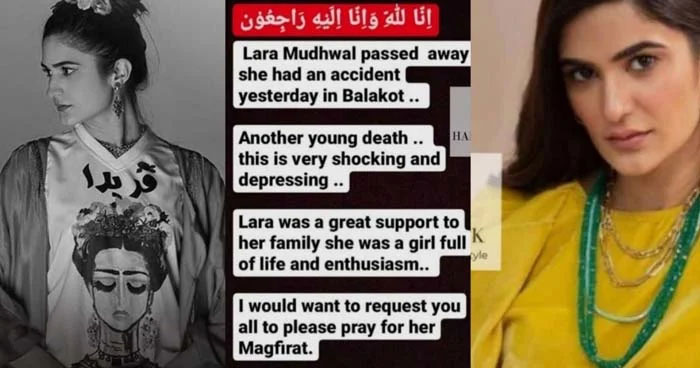 This sad news has been shared on social media by Lara Mudhuwal's friends. Lara, 27, was on her way to Abbottabad from Lahore yesterday when her car met with an accident on the way in which she died. Lara Mudhwal was a well-known model as well as a stylist.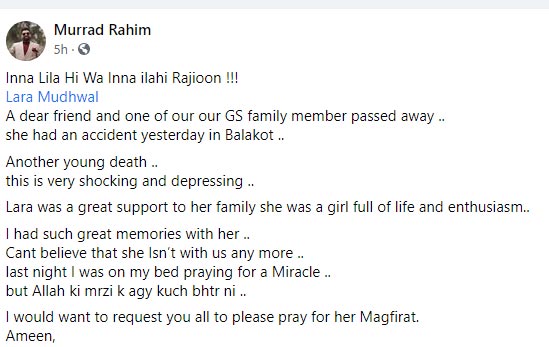 The social media post has also requested prayers for the actress' forgiveness. On the other hand, social media users have expressed grief over her death.
It should be noted that Larib Mudhwal was famous for her styling projects apart from modeling in TV commercials.