Sidharth Malhotra and Kiara Advani appear to be getting married in April 2023, ending the long wait for the couple. According to a well-placed source in news18, "The love between Kiara and Sidharth is deep. Now that they have experienced every stage of their relationship, they are certain that getting married and becoming one will make them happy.
And due to Karan Johar, everyone saw their connection on season 7 of Koffee with Karan. We also hope he gets a wedding invite." On Karan Johar's show, Sidharth manifested that he hopes to get married to Kiara and is glad that she is single and he met her.
The source further adds, "Sidharth and Kiara are out in open about their relationship because they are just sure about each other. The couple might get narrated next year in April and it will be a very close-knit affair. No one from Bollywood will be invited to the wedding as mostly it will take place in Delhi with Sidharth's family and rishtedaar.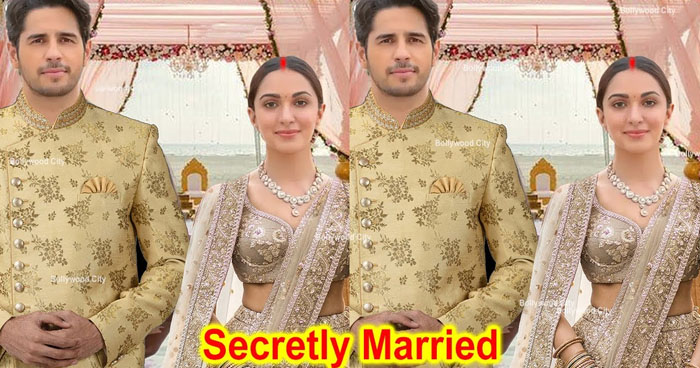 Kiara and Sid will first do a registered marriage and then they might keep a cocktail party followed by the reception. But we don't know if the celebrities will be invited to the reception party or not as everything will be happening in Delhi".
It's not the first time that the couple's wedding rumors have made it to the headlines. The pair may choose a destination wedding like Anushka Sharma-Virat Kohli and Ranveer Singh-Deepika Padukone, according to earlier reports. The biopic "Shershaah," starring Sidharth and Kiara, was a hit with both critics and viewers when it was released in 2021. The two actors are now in discussions about a love movie.
Since Sidharth and Kiara have been together for more than three years, they feel fortunate to have found each other and a life partner. The wedding will be nothing less than a festival for the couple's admirers because they are among the most adored and renowned couples in Bollywood.
We invite you to subscribe to our Google News feed for showbiz updates and stories about actors. Furthermore, you can read the latest showbiz news and stories on our website or follow us on Facebook.