Karisma Kapoor is an Indian actress, who works in Hindi films. Born and raised in Mumbai, she is a member of the Kapoor family, and made her acting debut with the film Prem Qaidi in 1991. She is the recipient of several accolades, including a National Film Award and four Filmfare Awards.
Karisma failed in her personal life. Karisma Kapoor's personal life was in the news for many years. She was married to businessman Sanjay Kapur. 
Sanjay and Karisma married in 2003. Karisma had filed for divorce in 2014. The separation happened as per mutual consent, according to reports, after things turned nasty. They were married for 11 years and had two kids, Samaira and Kiaan. After lengthy legal proceedings, Karisma got custody of the kids. Now the kids stay with their mother in Mumbai.
According to DNA, Karisma suffered a lot in her marriage. It is reportedly said that in the year 2012, Karisma started living separately from her husband. In an interview, Karisma revealed that Sunjay and his mother used to torture her, and it started soon after their marriage.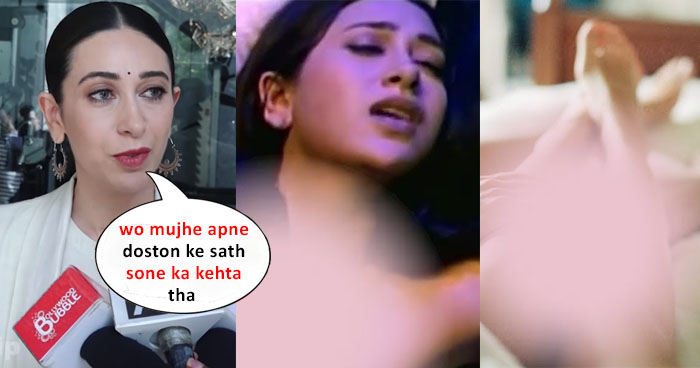 Karisma shared a disturbing story of their honeymoon. She said during their honeymoon, he (Sunjay) forced her to sleep with his friends. And when she said 'NO', he beat her up and even quoted her price to one of his friends.
Karisma also alleged that Sanjay was not complying with financial commitments. To that, Sunjay also claimed that Karisma married him only for money.
Karisma alleged that Sunjay would physically abuse her in her divorce plea and even asked his mother to slap her once. During her marriage, the actress had fallen victim to domestic violence. Karisma also said that Sunjay was in a physical relationship with his first wife even after marrying her.
And when she confronted him, instead of accepting his mistake, he started assaulting her. According to DNA, Randhir Kapoor called Sunjay a 'third-class' man and said he was only in intoxication and violence.
Remembering one incident, Karisma had mentioned that once when she was unable to fit into a dress right after her pregnancy, which her mother-in-law wanted her to wear, Sanjay Kapur had asked his mother to slap her in anger.
Would you like to read showbiz news and stories about actors? Click here for more Celebrity News and like our Facebook Page to keep up to date with the latest news from the entertainment industry.