'My struggle is there but it isn't as interesting as somebody who comes with INR10 in his pocket on a train,' she said
The debate on nepotism in the Indian film industry had been ongoing way before the untimely demise of late Bollywood actor Sushant Singh Rajput. However, after he was found dead in his Mumbai apartment on June 14, the very same topic has been raging on social media, as many cite his 'shambling career' the reason behind his frailing mental health.
Several stars kids are being criticised and have been called out for not 'deserving' their place in the industry. Kareena Kapoor Khan, who has been called the ultimate insider, spoke about nepotism in a recent interview, reported Hindustan Times.
The actor revealed that she wouldn't have been able to survive 21 years in the industry purely on nepotism. She said, "21 years of working would not have happened with just nepotism. It is not possible. I can make a long list out of superstars' children for whom it's not been able to happen that way. It might sound weird but probably my struggle is there. My struggle is there but it isn't as interesting as somebody who comes with just INR10 in his pocket on a train. Yeah, it's not been that and I can't be apologetic about it."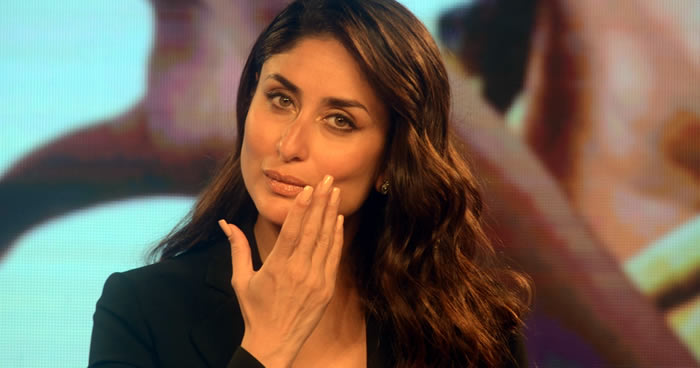 She also claimed that it's only the audience that decides the fate for a movie star. The Good Newzz star said, "The audience has made us, no one else has made us. Same people pointing fingers are the ones who have made these nepotistic stars, right? Aap jaa re ho na film dekhne? Mat jao. Nobody has forced you."
She went on to add, "So I don't understand it. I find this whole discussion completely weird. The idea is that today so many of our biggest stars who you have chosen, whether it is Akshay Kumar or Shah Rukh Khan or Ayushmann Khurrana or Rajkummar Rao, they are all outsiders.
They are successful actors because they have worked hard. We have also worked very hard. Whether it is Alia Bhatt or Kareena Kapoor, we have also worked hard. You are watching us and enjoying our films. So, it's the audience that makes or breaks us."
After Sushant's death on June 14, it has been alleged that he was replaced from films for being an outsider. Kangana Ranaut claimed that the 'movie mafia' had a role to play in isolating him and destroying his career.
In an interview, Vikas Singh, the lawyer of Sushant Singh Rajput's family, said that the case has nothing to do with nepotism. "If tomorrow, the Mumbai Police feel that any outsider or any person who comes from a small town to this industry needs protection and they feel like it is a cognisable offence, then they can go ahead and do that angle," he said.
"Maybe an actors' association or producers' association can take up this matter but I don't think that this case has anything to do with what Kangana has suggested or anybody else is talking about," he added.