TikTok and Instagram influencer Kanwal Aftab has recently found herself in the midst of a controversy and facing significant backlash. Aftab made statements that appeared to imply support for women to endure abusive relationships, sparking outrage among social media users. The incident unfolded during an Instagram question and answer session, where Aftab, boasting a substantial following of over 2.8 million users, was asked for advice on dealing with an abusive spouse when one is unable to find employment.
Aftab addressed the backlash in a now-deleted video, where she stated, "Divorce is not a solution. In many cases, it's important to support each other, foster understanding, and work towards improving the situation. Even if my husband behaves poorly towards me, I will wait until he calms down, and then approach the issue with love. When my anger subsides, he will speak to me lovingly and ask me not to repeat my actions. It can't be that he disrespects me and I divorce him."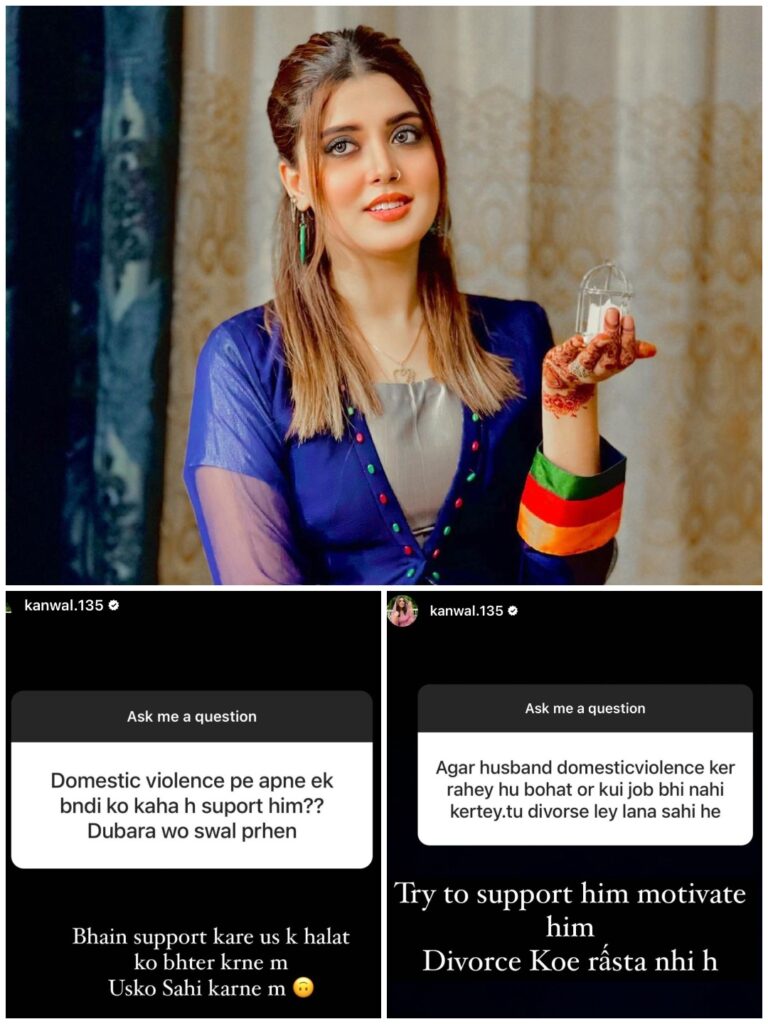 She further clarified, "Secondly, someone misunderstood and thought I am endorsing domestic violence. I am saying, support your husband and try to improve his situation—not supporting him in the context of domestic violence. Many people perhaps missed this subtle distinction, and it was blown out of proportion, leading to widespread criticism. Even my family members have advised me to handle any issues myself, whether it's from my mother-in-law or my husband. You can't just feel upset and demand a divorce… You can resolve many matters on your own."
Later, Aftab shared an Instagram Story expressing that she had deleted the video due to misinterpretation. She also stated, "I'm not promoting or supporting domestic violence, but if you still think I'm wrong, then [apologies]."
This controversy arose following Kanwal Aftab being called out by Kanwal Ahmed, the founder of Soul Sisters Pakistan. Ahmed shared screenshots of Aftab's Instagram Stories about domestic violence. When asked about a situation where a husband engages in domestic violence and lacks employment, Aftab responded, "Try to support him. Motivate him. Divorce is not a solution." These words sparked strong criticism from social media users, including Ahmed, who expressed disappointment and questioned whether Aftab was suggesting that women should cheer on their abusive partners as they inflict harm.
The incident has ignited a conversation on social media about the importance of addressing domestic violence appropriately and promoting healthy relationships. Many users have voiced their concerns and called for a more responsible approach when discussing sensitive issues like these.
We invite you to subscribe to our Google News feed for showbiz updates and stories about actors. Furthermore, you can read the latest showbiz news and stories on our website or follow us on Facebook.