Kangana Ranaut has been more in the news lately for her strong opinions on the men in her life.
She has been voicing her opinions strongly and that has mired her in controversies so far.  Kangana Ranaut has been more in the news lately for her strong opinions on the men in her life.  The actress talks about her film, her controversies and her journey.
You have said a lot about your controversies in life recently…
I have already said what I wanted to so far.  You can't ask me about that and assume things. It's my prerogative whom I will answer. I have utmost respect towards Rajat Sharma as he showed some sensitivity towards  me and I felt I could open up to him.  
But your fans and director Hansal Mehta stood by you, didn't they?
I get open letters and there is so much love from others, I feel bad that I cannot respond because I am busy working. People are saying I am talking about all this because of my film promotions. It's about my life and I refrained talking about it then. If anyone is pointing fingers at my conduct I will address it to protect my dignity. I have always protected my dignity. Whether I do films or not, I will still protect my dignity. No one can stop me from doing that. It's not just about one film. It's about my life. It's immature not to ask a woman to protect her dignity. There is a part of the press that has been writing ill about me but that does not matter.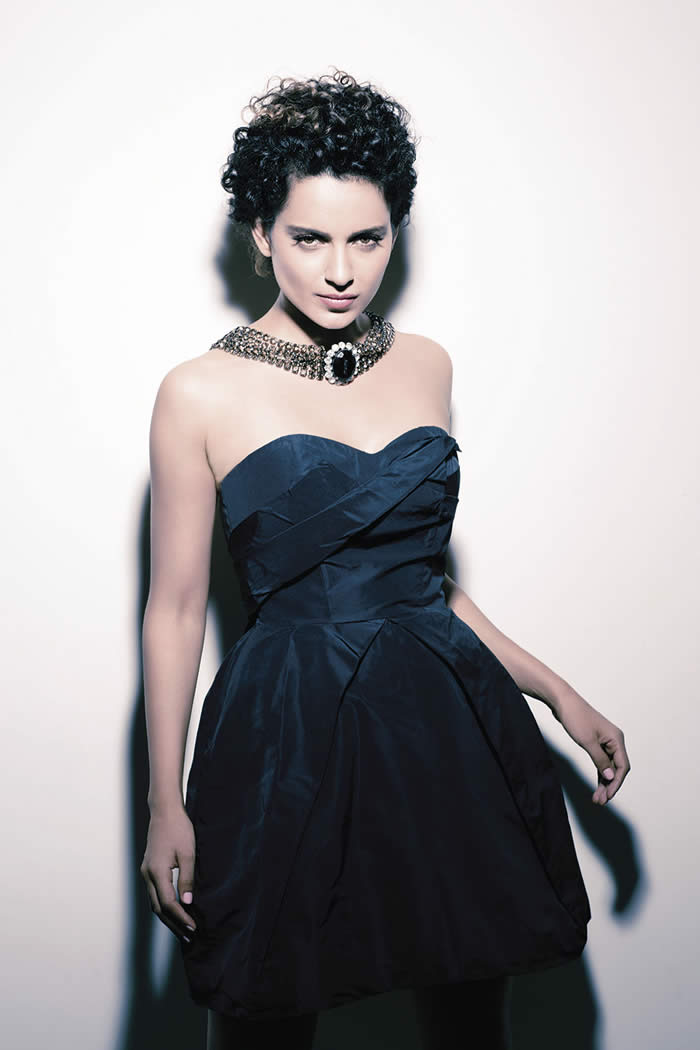 Do you still consider yourself an outsider in the industry?
I am a part of the film industry and I have done a lot of significant work.  I am the leading face of Indian cinema and I have got three National Awards and my films have broken box office records and I have won a lot of appreciation for my other films too.  
How do you look at your journey from Simran in Gangster to Hansal Mehta's Simran now?
It's been a long journey. Gangster was important film in life and everything changed from there when a magical moment happened in my life. From a simple girl I am what I am today.  In Simran's life that magic moment never comes and that is what is not similar in my real life and reel life. She works hard and she has her dreams and ambitions. She is in her 30's she wants to drive a car, go out for dinner and lead her life like every other man. She wants to lead a good life.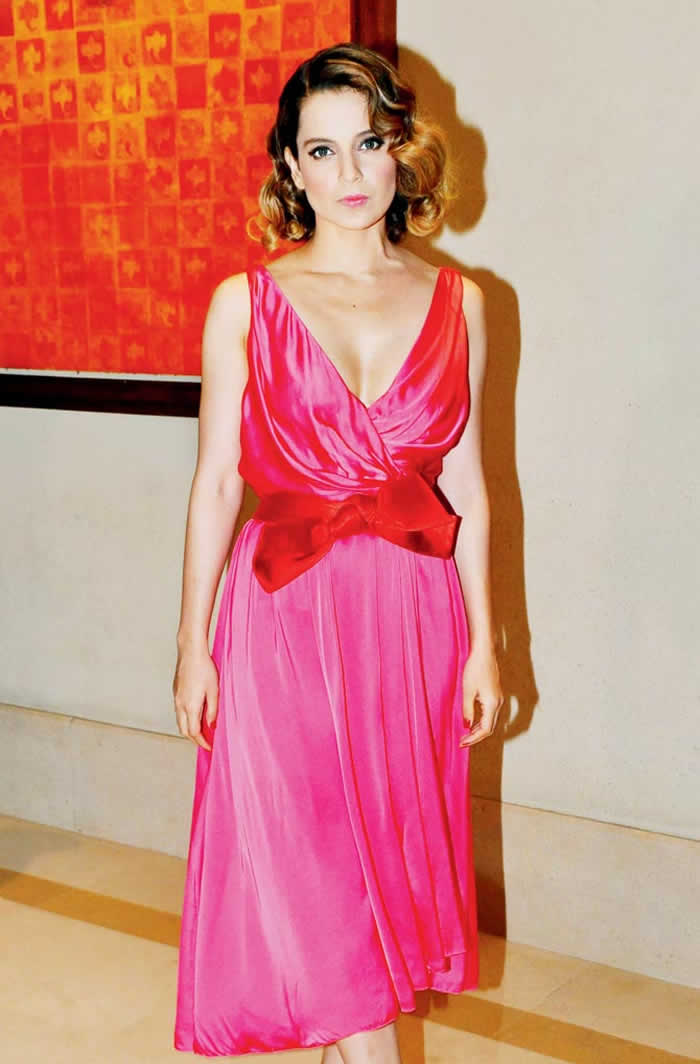 What kind of girl is Simran?
Simran is a not a film of crime but a criminal. It's about black and white, good and bad. If she has made mistakes in life she will not change herself because of that.  It about what happens after that and how she redeems herself. She drifts and comes back to normal.  It's a beautiful portrayal of life. It's the idea of how a spirit gets corrupt by the toxins of desire. Her real name is not Simran but Praful Patel. You will have to watch the film to know why she is called Simran.
What is the status of  Manikarnika? Your response to director Ketan Mehta's allegation that it is his script?
How can anyone lay claim to that film? It's a story on Rani Laxmibai. Anyone can make a biopic on Rani Laxmibai. This is one of the rare films which brings world talent together. Whether it's me from here, Krish from Telugu cinema or Nick Powell from Hollywood.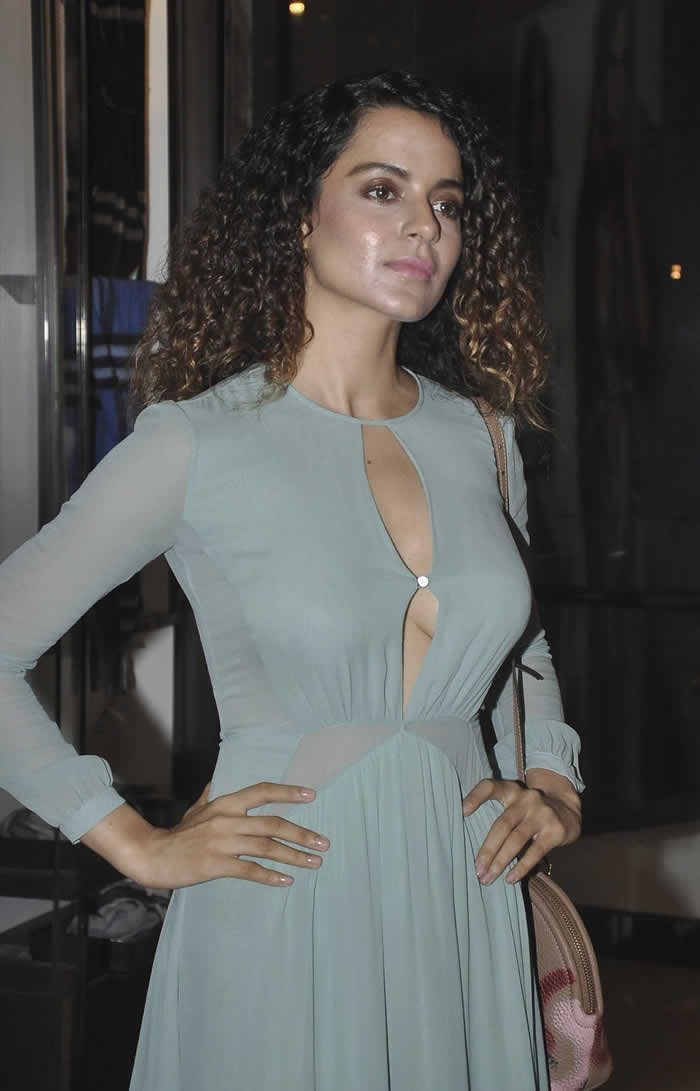 Are you planning to direct your next film?
I  have plans but they will materialise once I complete Manikarnika. I have been doing a lot of films and I have worked enough. I came here to achieve something else, something beyond all this. I have many ideas and one that materialised is a family children drama. I want to cater to audiences but it will be a light hearted film.  There will be kids in the film but they are tough to handle and it will be a difficult project to pull off.  I like children but handling their tantrums is tough.
Did the failure of Rangoon upset you?
I had great expectations from the film. But it was a reality check on what I had set out to achieve. It's a vicious cycle of what you set out to achieve.  I was upset but I realised that failures can be dealt with.  Sometimes when you are feeling low, you realise that nothing more worse than this can affect you. Nothing can bring you down. I have achieved enough and nothing matters now.  When your worst fears come true you can survive anything. After that you will find a different kind of freedom. My life has been extraordinary and experiences have been extreme.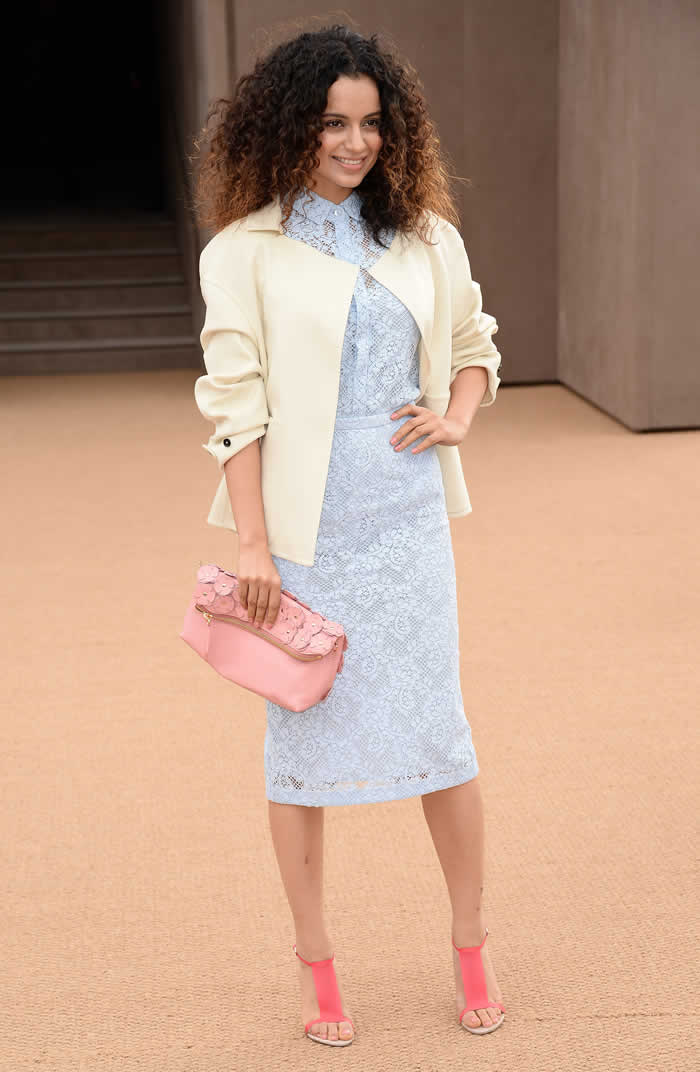 They say that life is lonely at the top. How do you deal with loneliness?
There are times when you feel lonely but then your family and friends support you and you realise that this too shall pass. You can be lonely in the crowd and at times when you are feeling lonely you are still amongst the crowd.
Any regrets in life?
None. Everyone expects a smooth life but life keeps giving you jolts.  I have said no to many films which have been box office hits. Then I realise that my films have done good business  You don't regret  letting them because you are already prepared in your mind. Not every film like Queen becomes a hit suddenly.
Any insecurities in life now?
I wish Rangoon could have worked and life would have been different for me now. With failure comes many other things but I am not insecure.  Right now I am excited to become an aunt. It's a new life for us.  Rangoli, my sister, had a terrible time earlier in life but now she is happy.   Our only concern is she is impulsive, we have to keep reminding her not to do  things which will harm her.