Kajol and Ajay Devgn have taken one big decision of their life for the happiness and safety of their kids, Nysa and Yug. Scroll down to read the complete report!
After a couple becomes a parent, their world starts revolving around their child. Every parent does everything in their power to give comfort to their child. They will skip on their wishes, but would push their powers to fulfil their child's dreams. This holds true for every parent of every region of the world. Our B-town parents, Kajol and Ajay too have taken one big decision for the happiness and safety of their kids, Nysa and Yug. (Also Read: Karanvir Bohra Flirts With Wife Teejay As She Flaunts Her Baby Bump In A Saree For Onam Celebrations)
Kajol and Ajay Devgn are the prime example of opposites attract. As we all know, Kajol is a bubbly, talkative creature, whereas, Ajay is more of a serious, philosophical man, yet the two have together made their 'happily ever after' since the day they became husband and wife. On February 24, 1999, Kajol and Ajay had tied the knot, leaving people thinking that their marriage won't work, but the two have proved everyone wrong with their strong bond. The couple is blessed with two kids- the beautiful daughter, Nysa and the mischievous son, Yug. However, now the couple is planning to separate from each other for the sake of their kids.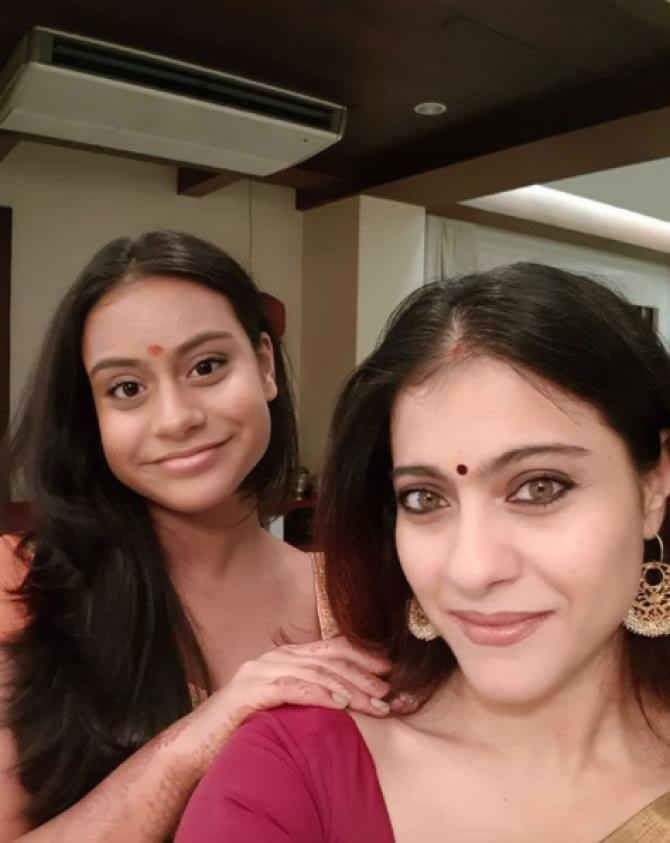 It is a known fact that Ajay Devgn and Kajol's 17-year-old daughter, Nysa is pursuing her education in Singapore, and she had to come back home, owing to the pandemic. Now, as the schools and colleges are resuming in Singapore, it is reported that Kajol and Nysa have travelled out of the country and the actress will be staying there with her daughter for a few months. A source of Mumbai Mirror was quoted as "Nysa is studying at United World College of South East Asia in Singapore, and Kajol and Ajay don't want their daughter to miss out on studies. At the same time, they don't want her to be alone in a foreign country in the midst of an ongoing pandemic, which is why Kajol accompanied her there. She will be staying in Singapore for the next few months. In 2018, Ajay and she bought an apartment in the city to make their stay more comfortable."
On the other hand, it is said that Ajay Devgn will be spending quality time with his son, Yug, while completing his professional commitments. Ajay is reported to be working on two scripts for his home production and also keeping an eye on the post-production of his next films. Nysa's studies lead to separating her parents, Kajol and Ajay Devgn for a while.
On June 27, 2020, Kajol has taken to her Instagram handle to share a video montage. The video was a compilation of Kajol and her daughter, Nysa's happy moments. In the video, Nysa had talked about the piece of advice her dad, Ajay Devgn had shared with her, and had said, "One of the pieces of advice that my dad gave me was my silence made me complacent. He always made me believe that I can do anything if I work hard for it." (Don't Miss: Neha Kakkar Is Planning To Tie The Knot In 2020, Her Instagram Story Hints At A Lockdown Wedding)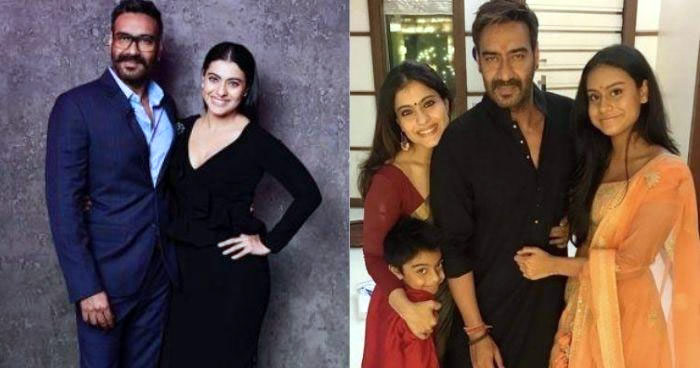 Nysa had, later on, added how she feels that everything she does will reflect back on her parents, "I always feel that whatever I do, it reflects back on my parents and my every mood is under a magnifying glass. Honestly for all the haters out there, there are so many people who say such nice, sweet things about me that I don't even feel like I really deserve."
Nysa had also talked about her equation with her mother, Kajol. Stating how she thinks that she and her mom are quite alike, she had said, "I think me and my mom are very much like each other. She's way more chill than I thinks he would ever admit. I know that both of us are really loud and that both of us don't really have a filter." (Recommended Read: Kangana Ranaut Tells The Story Of How Her Mother Adopted A Dalit Girl, Raised Her Like Her Own Child)