Syeda Mehr Bano Kazim, known by the stage name Juggun "Jay" Kazim, is a Pakistani Canadian actress, television host, and YouTube personality. She has worked in numerous Pakistani and Canadian films. She is the brand ambassador for Garnier Fructis Pakistan.
Lately, Juggun Kazim in an interview with "Momina's Mixed Plate" revealed her unusual tongue piercing story. "What actually happened was, I went to Canada at the age of 17 for higher studies.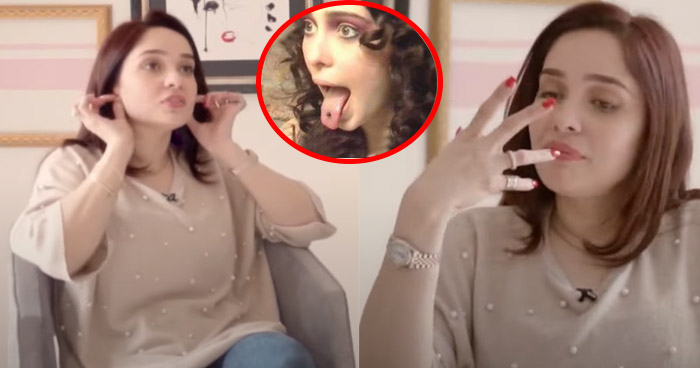 You know that you try to fit in with everyone and you do all the mad things others are doing just to make a bond with them. As I was living in the all-girls section, once the girls planned a hangout and one of the girls from the group who had a lot of piercings said why don't we do something crazy. We all agreed to go and get tattoo or piercing whatever one is willing to do", said Juggun.
We invite you to subscribe to our Google News feed for showbiz updates and stories about actors. Furthermore, you can read the latest showbiz news and stories on our website or follow us on Facebook.