Jia Ali is a Pakistani actress and model. She is known for her roles in dramas Band Khirkyon Kay Peechay, Hum Tehray Gunahgaar, Pukaar, and Meer Abru.
Actress Jia Ali recently tied the knot with renowned businessman and cricket coach Imran Idrees at the age of 48 in a simple ceremony. The actress answered questions about marriage on ARY Digital's program 'Good Morning Pakistan'.
Given Model and actress Jia Ali said that her husband Imran Idrees had started a conversation on Facebook. She had to invite Pakistani artists to Hong Kong, so when I read her message, she was impressed.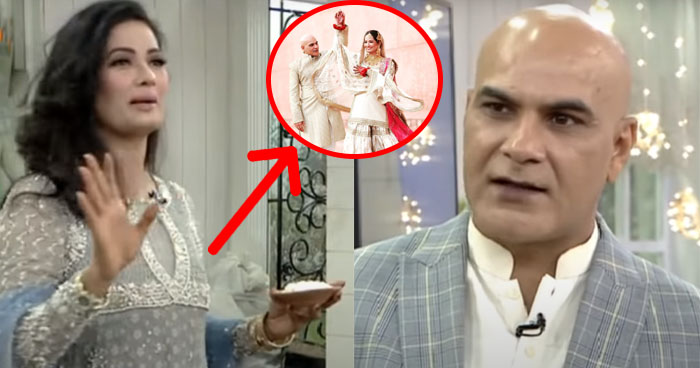 "I didn't reply to people on Facebook but when I read their message, I immediately said yes. Then we exchanged numbers but there was no contact for four or five years," she said.
Read Also:
Newly Married Jia Ali's First Ever Interview With Her Husband
"I called him four months before the wedding and then we started talking. He is very truthful which is why I like him," said Jia Ali.
"My first meeting with Imran was when he came to Karachi, especially to my house. I thought there was no April Fool, but he was serious about marriage," he said.
The actress said that my brothers are very happy with the marriage, I am the only sister, and the brothers who got married were always worried about when I would get married, some of them did not get married because of me.
Read Also:
Reason Revealed Why These Celebs Never Got Married
Jia Ali said that Imran's family and his two sisters accepted me with an open heart. If I don't have sisters, then I have found sisters in the form of Nandas. Jaya Ali said,
"I am 48 years old and four to five years older than Imran, so there is no problem for him or his family."
Here is the complete Video, check out!