She walks into the room asking if she can take a one-minute breather. She munches on a sweet and asks for an Americano to get her energy buzzing, all this while feeling apologetic.
She may be tired but her face is ablaze. The sparkle of youth and the fire to prove herself is evident in her doe eyes. She may have made her debut with Dhadak but the fact is that Janhvi Kapoor unwittingly befriended celebrityhood way before that. There are numerous fan pages dedicated to this social media star. Her entry into Hindi films made big news. And the sudden demise of her superstar mother, Sridevi, further swerved the spotlight on her. Showing immense maturity, Janhvi sought to pour her angst in her art. The much-loved daughter of Sridevi and Boney Kapoor grew overnight. She may have lost the single most important person in her life, but she's found her purpose. To validate herself in the eyes of her family and the legion of her late mother's unflinching fans.
Reportedly, your parents (the late Sridevi and Boney Kapoor) were taken aback when you told them you wanted to join the movies.
They thought I'd lead the lazy life. They were protective about me. Their attitude was that they've worked hard, so I should have it easy. But I wanted a fulfilling experience from my life. I wanted to prove myself. My parents have made me so proud and happy, that now I wanted to make them proud.
It's believed Dharma Productions has been extremely protective about you..
I've found family here. Everyone is so protective of me, they want to take care of me. It's coming from a personal investment, a personal equation that share with each one here.
Is Karan Johar a father figure or a friend?
He's more like a friend, a cool friend. He's also a super cool father. In terms of guidance and approval, Karan's validation means the world to me. The way he looks out for me... it's a paternal feeling.
What's cool about him?
He's just super fun. You can have conversations with him about anything. He's chilled and he's real. He gives you an honest perspective on things. He's in touch with what's happening outside. He's not delusional unlike some, who especially after being in this industry, get deluded. He's so with it. (Smiles) Also, his sneaker game is on point.
You're already a celebrity thanks to the paparazzi..
I don't believe I'm a celebrity. I guess by default, people think I'm worthy of all this attention. It's all a fluke. That's my fear. I've never had to see so much of myself, talk so much about myself... I was sick of myself during the promotions. I'd wake up in the morning, look at myself in the mirror and be like Chee yaar... wapis nahi! I haven't done anything to earn this much attention. I know whatever attention I'm getting is because of mom and dad and the hype around Dhadak. I cannot take this seriously because it's not mine.
You seem quite sorted for your age..
That's another thing that I'm particular about.I don't want to take myself too seriously. There are people doing many more important things in life. I'm getting to do what I love, I'm lucky. I can't act important. Kya ukhaad rahi hoon main yahan baith ke (what great work am I doing)?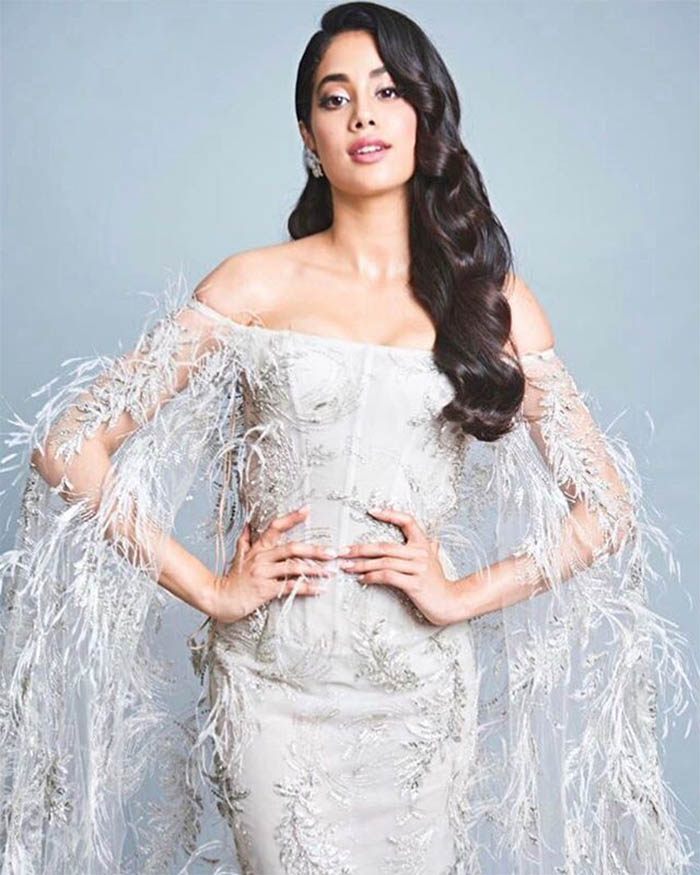 Tell us about your equation with sister Khushi..
We've not been able to spend much time with each other. That's upsetting me. Even when she comes to visit me, I'm always doing a billion other things. I like the fact that she always puts me in my place. She says things like, Don't think you're cool because you're not..It's important to be told that. She's more like the elder sister. I love that there's this realness in our equation where she will never take me too seriously. For her, I'm not debuting with Dhadak. She doesn't even care. I do my job. I come home. I need to pamper her a little, watch a cartoon perhaps. She decides what we're going to watch when we sleep in the room together. She still has every right to bully me. She always gets the first dibs. Like if we want to wear the same pair of shoes... she'll always wear it.
Please go on...
I like someone bringing me back to earth. During a film's promotions, everyone makes you feel like you're the most important person. They want to know what you're eating, when you're sleeping, what you're thinking. But it's all khokla (meaningless). It doesn't mean anything. Your work is what matters. This just comes with the hype of the film. 
Were you nervous when your mom attended the first day of your shoot?
I wasn't nervous at all in front of Shashank (Khaitan) or the crew. But when Mom was on set,I was nervous. I was doing this to make her proud and didn't want to give her any reason to say that you should've done it this way. She gave the first clap. She saw the take and was happy with it. She said a lot of wonderful things after seeing the rushes. The only advice she gave me was don't wear any make-up in the second half. She also said put your chin down because sometimes it looks like you have a double chin.
People on the film's set mention that they saw two Janhvis during the shoot - one before the unfortunate demise of your mother and the other after.. 
I guess, I could understand the emotions in my character better. I had been through something emotional. It just gave me a new perspective. There's a sense of responsibility now. I have my father, my sisters (Khushi and Anshula) and my brother (Arjun Kapoor) but thereís a sense of having to fend for myself now. Because the way mom was, we never had to think for ourselves. She would think for us. I never had to worry about myself because I always knew someone was thinking of me. She did it more than a normal mother would. She was so hands-on.
Are you emotionally settled now?
No. I haven't got around the acceptance stage yet. It's just that there hasn't been time or I haven't allowed myself the time to come to terms with everything. There's a stage of denial that we're all going through. I wanted to shoot the next day (after the cremation). But the shoot got cancelled. I was like, No, I must go back, I need to be on the set. I thought I was going to lose my mind if I didn't do that. And I would have, promise you, if I didn't have Dhadak. If I didnít have the opportunity to act or be in front of the camera, there would have been no purpose in life to keep me going.
You filled up the void with work..
No, not filled up. I just channelled everything into that. Everything was work. In the last few months,
I didn't spend much time with her. There were moments when I wanted to stay home with mom. But then I thought I'll keep working and she'll be happy at the end of it. Now, there are moments where I feel l should've allowed her to be part of this journey. But I wanted to do it on my own and then show it to her. The validation that I wanted from her, I now look for in her fans.
What are the things that you miss about her the most?
I've so many random memories of her. Every morning, we had this tradition. Dad, mom and I'd sit in the living room and discuss random things. Khushi would always be sleeping. Papa would bully mom and she would pull his leg and they would fight over the dry fruit she'd kept for us. She'd have around 10 juices, which sheíd force Papa to have. I remember in our Chennai house, she'd play old A R Rahman songs. She'd place flowers all around the house. She'd go to Papa's study and sit on his lap. She'd feed him. She'd make sure he ate well, things like prawn biryani and then she'd crib about his weight. She'd always be there to see off Khushi and me. She'd go to the fish market and buy fresh fish for us.  When I couldn't sleep, I'd tell, Mama ko bulao mujhe sulane ke liye (call mom to help me sleep). She'd come and pat my head and lull me to asleep. These are the things I miss these small things.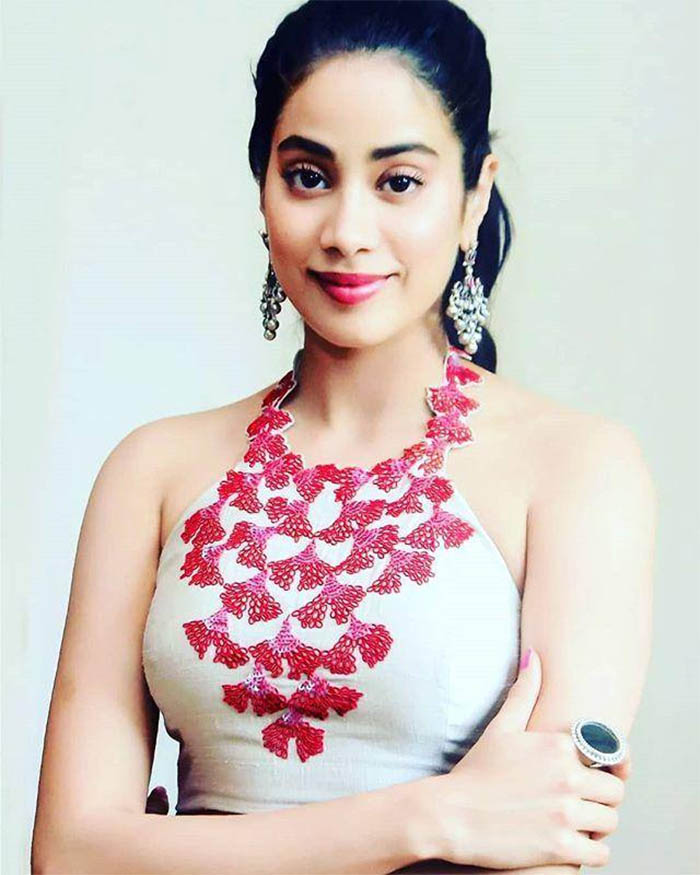 Are things different at home now?
There's a new family dynamic at home. We were always close to one another. But now we're closer. Dad has been the mother in these last few months. He's been so hands on. It's not just him, there's a new family dynamic with Arjun bhaiya (Kapoor) and Anshula didi. They've been an immense source of strength and support. As a family unit, we've become much stronger. Even though we're in a confused space, we're protective of one another. The love between us is deep. They've become a part of my life. I value that deeply. There's little that's more important to me than my core family now.
Apart from acting, what are your other interests?
I like writing. What painting was to mom, writing is to me. I like writing poetry.