The Pakistani entertainment industry is home to numerous talented individuals, even though the industry itself is relatively small, resulting in limited projects and avenues for work. However, the abundance of talent remains evident, with artists who prioritize quality over quantity and opt for a selective number of projects.
Ainy Jaffri is one such artist who has garnered immense love and admiration despite not having an extensive body of work. Having ventured into both movies and dramas, Ainy later shifted her focus toward her family life. Residing in the UK and blessed with a son, she appeared in fewer projects in Pakistan.
Ainy has now re-emerged in the entertainment scene with a more active approach. She recently announced that she has signed a project in India, expanding her horizons further. Furthermore, Ainy was seen attending the premiere of the Barbie film in London, adding to her list of appearances. She also delighted fans by sharing lovely pictures from the event as well as from her time at the Wimbledon tournament.
Unfortunately, as is the case for celebrities, trolling comments are an inevitable part of their lives. People often feel entitled to comment on their appearances or offer their unsolicited opinions on their looks. Ainy has also faced similar scrutiny and commentary on her latest pictures, reflecting the typical nature of public attention toward celebrities.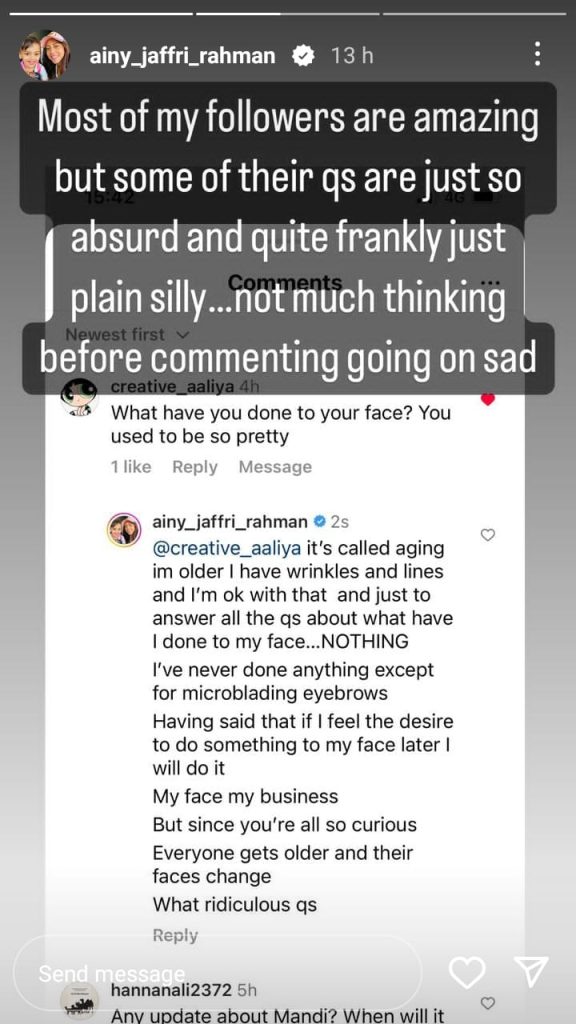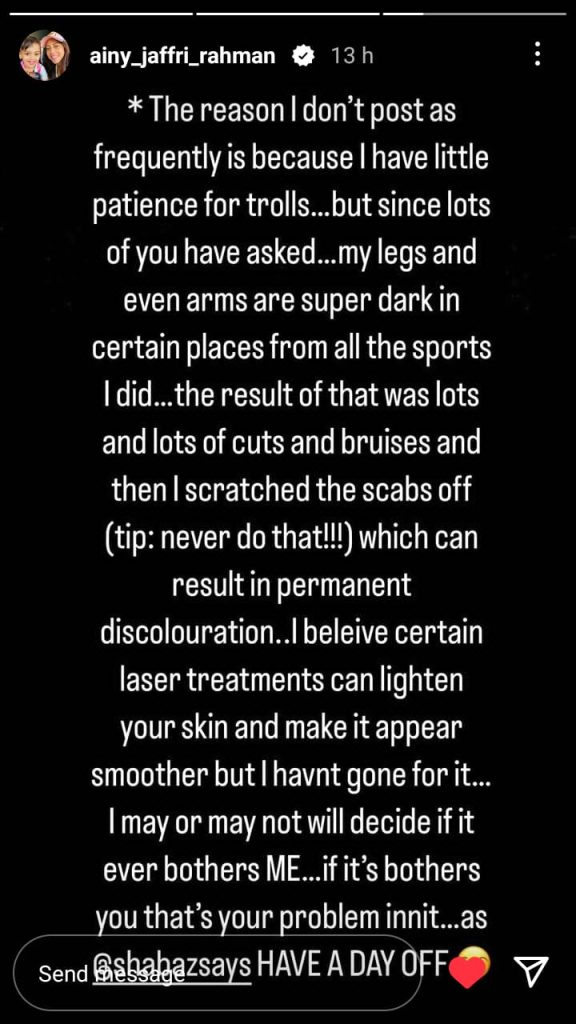 We invite you to subscribe to our Google News feed for showbiz updates and stories about actors. Furthermore, you can read the latest showbiz news and stories on our website or follow us on Facebook.