Actors Iqra Aziz and Yasir Hussain are officially engaged now. The first picture from their engagement is being circulated on social media.
Iqra Aziz is seen wearing a white and gold outfit while Yasir Hussain is pulling off white shalwar kameez with maroon waistcoat. The couple looks happy as they make their relationship official.
Read Also: Iqra Aziz's Family Breaks Silence Over Kissing Yasir Hussain At LSA 2019
See the picture here: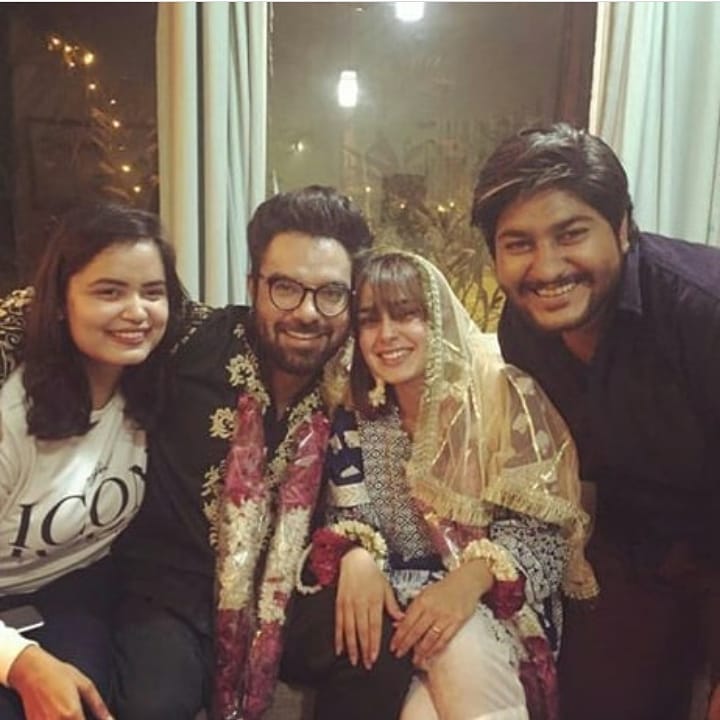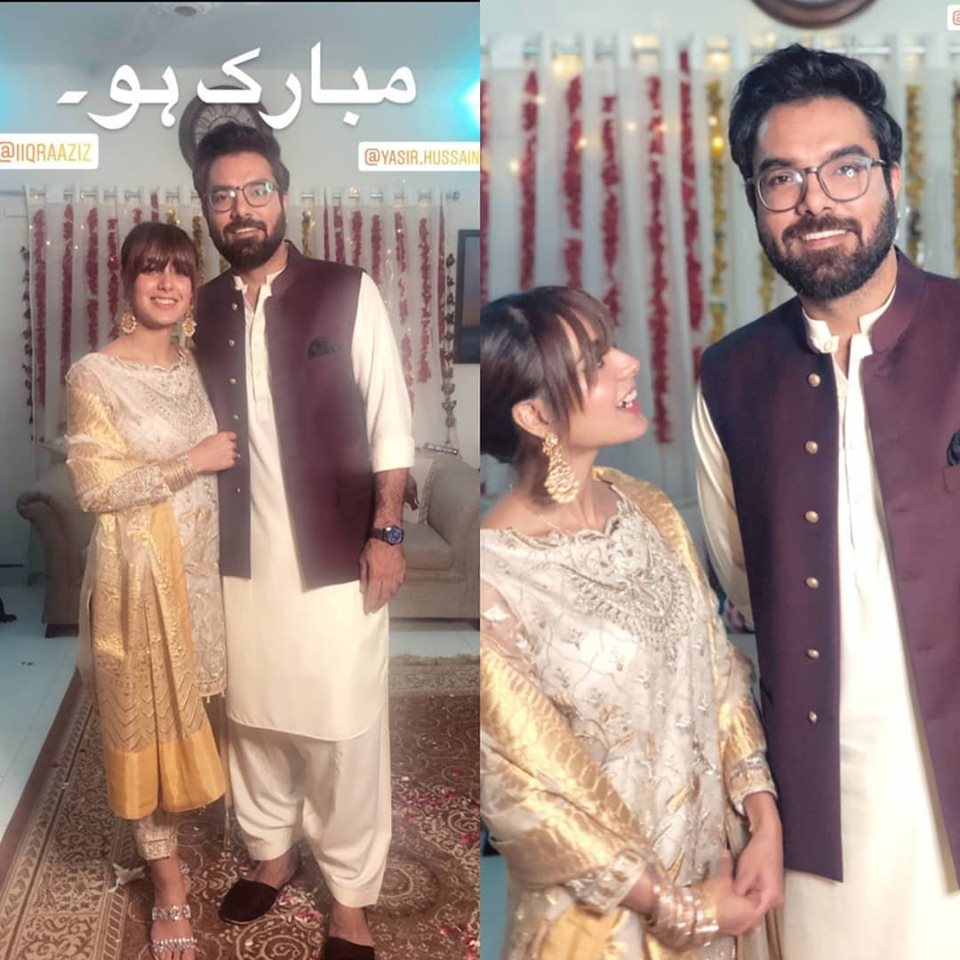 Iqra Aziz Sister Sidra Aziz quotes
"Now that the dust has settled and I am done with exams, let me put this out there as to how happy I am for you. You have always been my bacha, my sister and the one I will move worlds for if possible. I know I am not there with you for 4 years, be it your birthdays or this day. But I want you to know how excited, happy and overwhelmed I am for this phase of your life.
You are an amazing daughter, sister and I am sure great fiancé too. I have met only one more pure-hearted woman than you, that is our mom.
Yasir, you are an amazing person and I am happy that you both take care of each other this well. We hope God blesses you both with the best adventures, exciting life and loving memories for this phase that is ahead of you both.
My suggestion to you both is, there are fights and then there are battles. We choose our battles and not the meager fights and we choose our battles wisely and fight for them. May you both help each other grow more and better. Baki, Kuch tau log kahenge, logon ka kaam hai Kehna. Love and blessings to you both, and as Mom says, hamarey Ghar ki tau pehli Khushi hai. "