Pakistani television actress and model Iqra Aziz proposed co-actor Yasir Hussain. The gorgeous diva Iqra Aziz and Yasir Hussain are currently in an open relationship.
Both of them are allegedly dating each other. They have been spending a lot of time together as well.
Actor Yasir Hussain shared a photo on the networking site in which Iqra Aziz can be seen all bent down on her knees and proposing to Yasir Hussain. Iqra Aziz can be seen holding a red flower in her hand.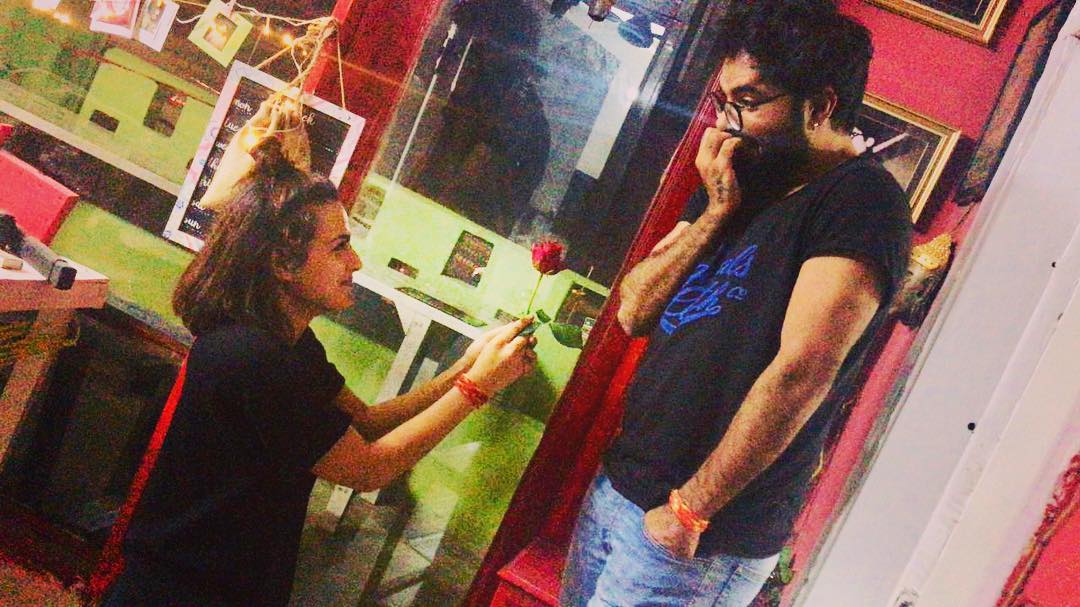 He also gave a strong feminist message as well. "Zamaana badal gaya haj Sahab!! Aurat ko kamzor samajhny waly ka zehen kamzor hai "
It can be read as ""the world has changed now, those who think woman is weak, they themselves are weaker."
He also quotes Jaun Elia poetry to express his love for Iqra Aziz.
A soon as he posted a photo, their fans got super-excited and rendered their best wishes to the couple. Actress Iqra Aziz has received two Hum Awards for her work .