Leading couple of Pakistan showbiz industry Iqra Aziz and Yasir Hussain have given birth to a son.
Yasir Hussain shared a beautiful photo of his newborn son's hands on the social networking site Instagram.
The actor shared the photo and wrote in the caption, "Alhamdulillah! By the command of Allah, we welcome Kabir Hussain.
He shared this good news on social media just 40 minutes ago.
Yasir Hussain's post has started to be congratulated by his fans.
On the other hand, actor Hassan Hayat shared a photo of Yasir and Iqra in his Instagram story and congratulated them on the birth of their son.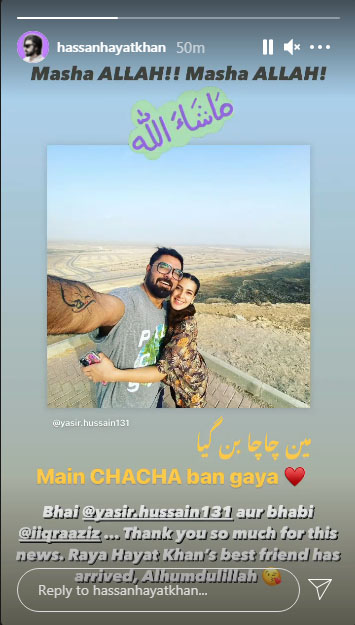 "I have become an uncle," Hassan Hayat wrote in his Insta Story.
"My daughter's best friend has come into the world," he wrote.
It may be recalled that Iqra Aziz and Yasir Hussain were engaged in a solemn ceremony in the year 2019.