Iffat Rahim, also known as Iffat Omar, née Rahim, is a Pakistani former model who achieved success in the late 1980s and early 1990s. She is known for her role as Aapa Ji in the Pakistani drama series Mohabbat Aag Si which created acclaim and recognition including the Award for Best Actor Female Jury.
Pakistani actress Iffat Omar, answers a question about divorce from her husband Omar.
Read Also:
Iffat Omar Revealed How She Met Her Husband the First Time?
Nowadays, the actress is sharing recent photos with her husband, including her wedding photos. In one of these posts, the user asked the actress that she is divorced.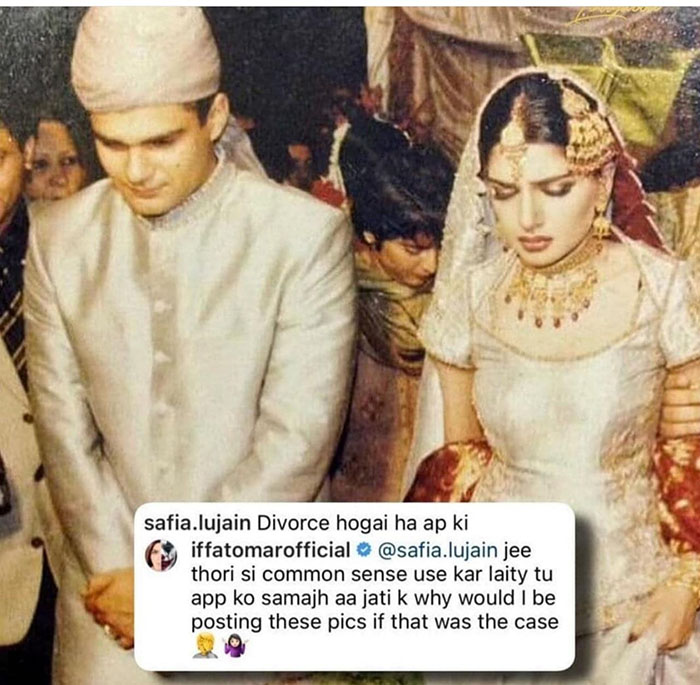 Iffat Omar replied sarcastically to a user named Safia. The actress wrote that if you use a little intellect or common sense, you will understand yourself.
Read Also:
People SLAMS Iffat Omar on Vulgar and Boldly Admits on Retake Controversy
The actress wrote that if this was the case as you are saying then why would I share these pictures on my account now.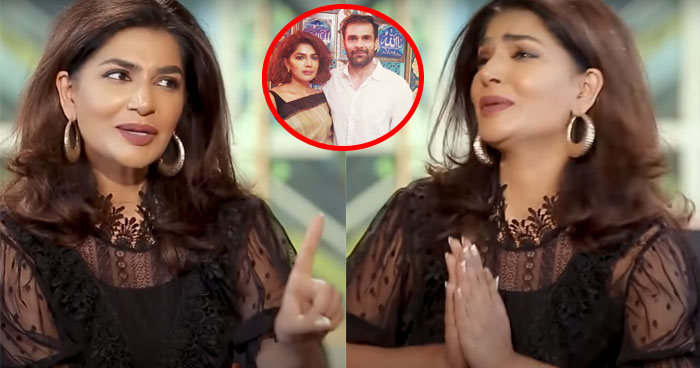 Remember that Iffat Omar often adorns the news due to her bold comments and sharp comments.
Recently, the actress surprised the fans by revealing her real age.
Iffat Omar said that she is not 40 but 49 years old and she is also enjoying it.