Following Independence Day, actor Osman Khalid Butt took to Instagram to share his celebratory pictures with fellow actor Hareem Farooq.
However, things took a turn when Hareem Farooq re-posted the photos on her own Instagram handle, causing quite a stir. After model Saheefa Khattak, she is the latest to fall victim to cyber-bullying.
The Dobara Phir Se star and Butt, both, speak very fondly of one another and have been good friends for years.
The pair can be seen pouting towards each other which triggered tremendous hate. Hareem Farooq has been bashed by followers for such a 'shameful' photo and trolls did not hold back when it came to attacking the post, most of which have now been deleted:

Her supporters did not fail to lash back at the ill-wishers and came to her defence: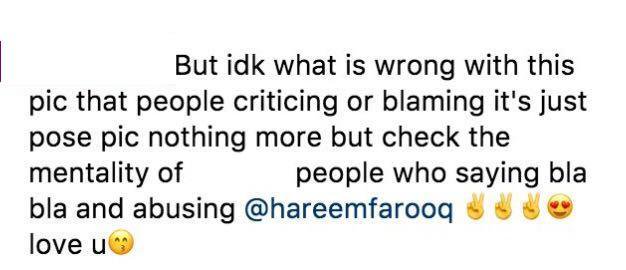 Some even touched upon double standards and how no one seems to have uttered a negative word towards Butt, but Farooq seems to have apparently done the most punishable act on earth:

However, the star did not let the hate bring her down and instead, responded commendably.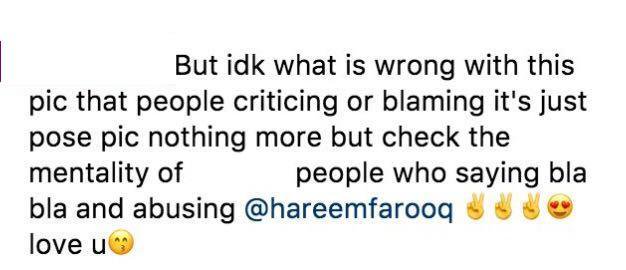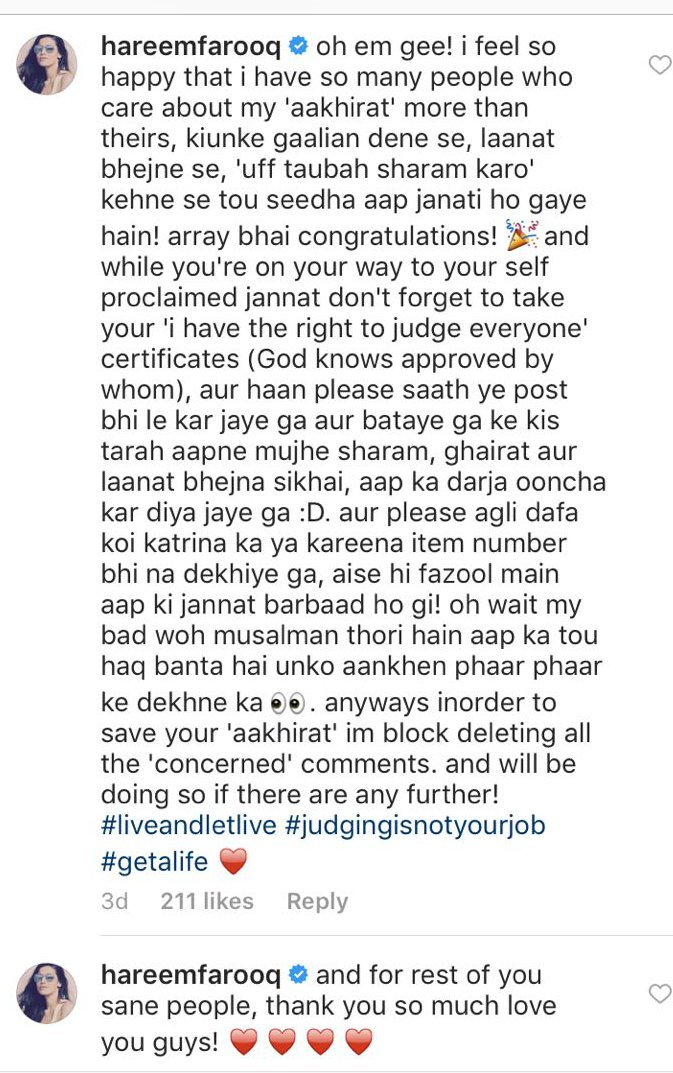 Her sarcastic response shows how little importance she gives to all the haters. And of course, she did not forget to give a shout-out to her beloved supporters.

We'd love to hear what you think of this. Let us know at info@fashioncentral.pk
Stay tuned to Fashion Central for latest news and updates.