Hania Aamir is a Pakistani film and television actress, model and singer. While studying at the Foundation for Advancement of Science and Technology, Aamir made several dubsmashs and uploaded them.
In the video, Gohar is hugging Hania and they are standing next to each other but Hania is not feeling comfortable with that as per her facial expressions. Netizens are trolling the video and calling it as harassment while some others are of the view that Hania is an actress and she belongs to showbiz so she did that willingly to grab the audience's attention or what.
Have a look at the video!
So let's take a look at the comments made by people on the bold video of Hania Aamir and Gohar Rasheed.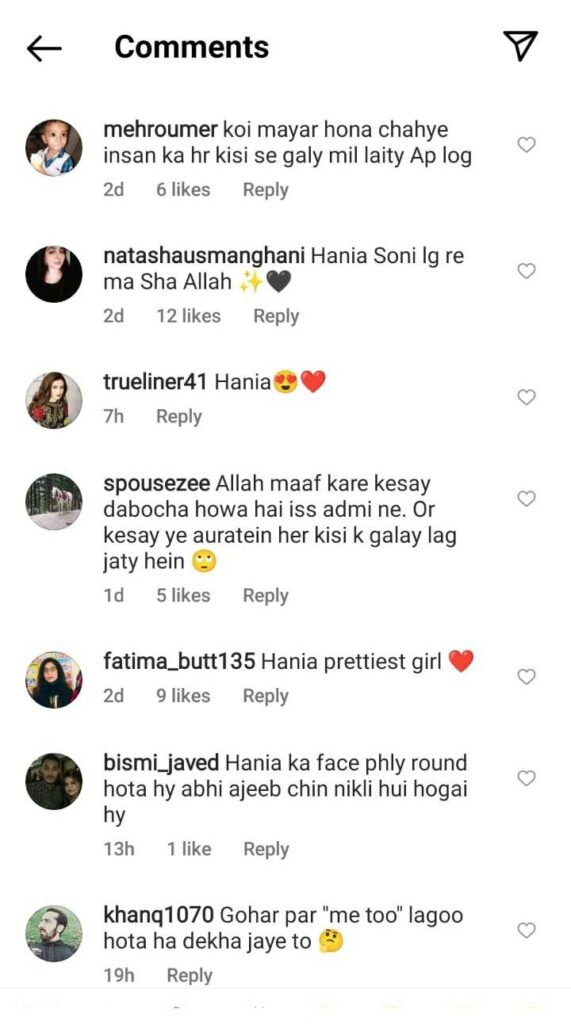 Would you like to read showbiz news and stories about actors? Click here for more Celebrity News and like our Facebook Page to keep up to date with the latest news from the entertainment industry.