Gohar Rasheed is a Pakistani actor. He is best known for his work in the movie Seedlings, for which he was nominated for best actor in a supporting role at the 2012 New York Film Festival and the 1st ARY Film Awards, and nominated for best actor at the 13th Lux Style Awards.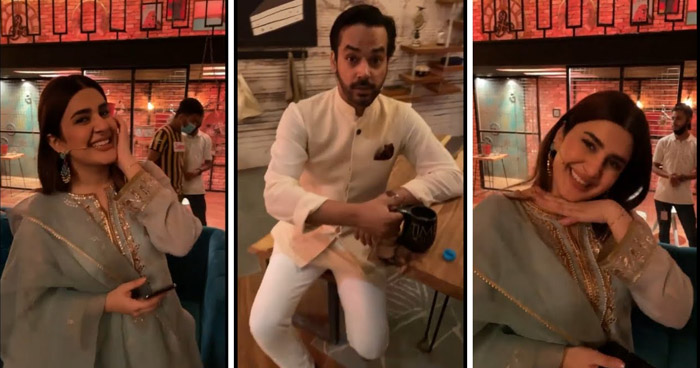 The on-screen couple of Kubra Khan and Gohar Rasheed doesn't hesitate to brag about their closeness and camaraderie on social media. Even together, they have been on chat shows like The Ahsan Khan Show and Jeeto Pakistan.
The Digest Writer actor has now revealed in an exclusive interview with The Current his unique relationship with Kubra Khan.
When questioned by the host Uzair Anwer, Gohar responded: "Honestly, there is no reward that we are looking for from each other. must maintain a separation between our personal and work places. It's truly that simple; avoid bringing work into your connection. I think this is the main factor in our closeness and success throughout the years.
He added, "There is no motive or incentive involved, this is why our bond is still intact. She is someone I can absolutely count on." While Gohar was answering, a netizen highlighted that Hamza maintained a mysterious smile on his face.
The pair gained notoriety the previous year for igniting the dance floor with their electric skills at a family gathering for Sultana Siddiqui. Their most successful joint endeavour was the hit film London Nahi Jaunga. Additionally, a drama serial is now being filmed.
Would you like to read showbiz news and stories about actors? Click here for more Celebrity News and like our Facebook Page to keep up to date with the latest news from the entertainment industry.