American retail group Gap Inc. has become the latest member to sign the Pakistan Accord, bringing the total number of partner garment and textile brands to 64.
In a statement on its LinkedIn, International Accord said: "The International Accord is pleased to welcome Gap Inc. as a signatory to the Pakistan Accord.
"We are encouraged by Gap Inc.'s commitment to ensuring worker safety in their supply chain and look forward to working with them and their local partners for a safer Pakistani apparel manufacturing industry."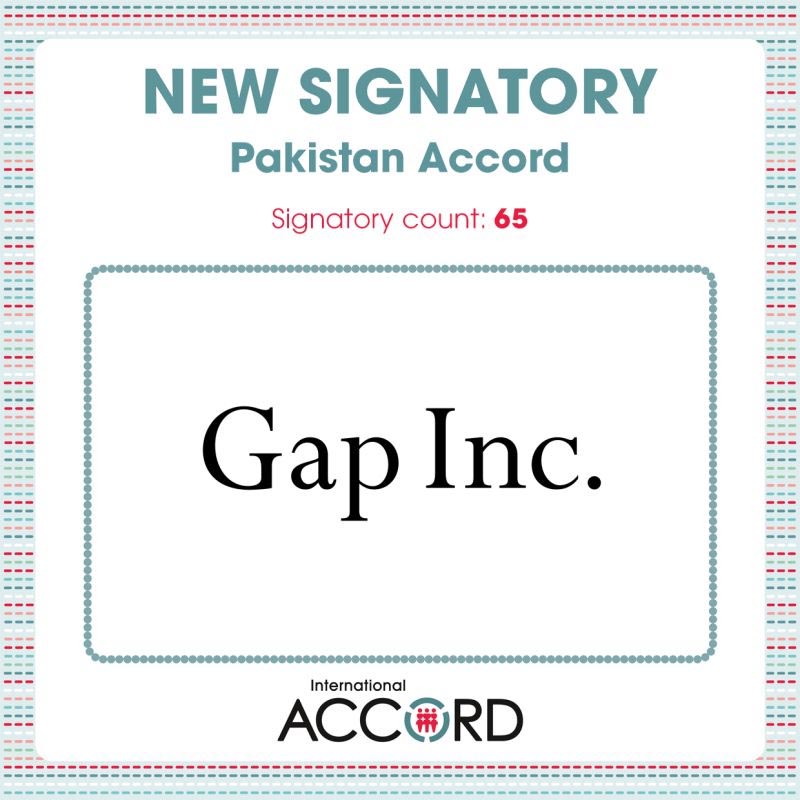 Gap joins the likes of Uniqlo's Fast Retailing, Spanish retailer Mango and German fashion group Hugo Boss as a member of the agreement, each of which have made their commitments public in the past few months.
First launched towards the end of 2022, the accord's introduction came after a decade-long push towards a safer factory industry in Pakistan, and had initially been modelled on the Bangladesh Accord, which was established after the 2013 Rana Plaza factory collapse.
The legally-binding agreement requires companies to adhere to time-bound renovation plans in a bid to eliminate hazards highlighted during health and safety inspections.
It further ensures that suppliers have the resources to pay for such renovations, while additionally protecting all workers throughout a brands' supply chain.