Feroze Khan has slowly become one of Pakistan's biggest stars. His dashing good looks have helped him make a place in the hearts of many women and girls across the nation.
Recently the actor sat down with acclaimed entertainment writer, Fifi Haroon, and gave an interview. Knowing Fifi, this interview was going to have some interesting questions, and boy oh boy, did she deliver!
Nearing the end of the interview, she asks Feroze, 'Do you miss Sajal?'
This, of course, caught Feroze Khan by surprise. He asked her for context, but went on to say, 'If I miss Sajal, I'll just pick up the phone and call her, there's no issue!'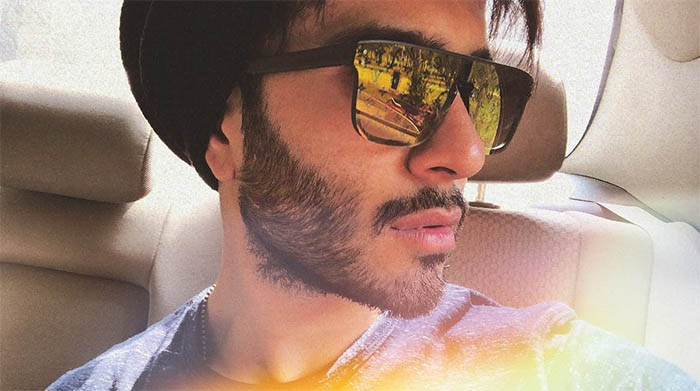 The two had some more banter about the 'nature' of her question and also the nature of Feroze and Sajal's relationship.
Feroze then goes on to say that they were and are good friends, who both respect each other and wish each other well. 
He also talks about the teasers that were released for 'Aangan' and was all praise for her performance. His exact words were: 'She has literally blown me away with her dialogues and her expressions. Very well done to her!'
On the topic of his past, Feroze admitted to having many relationships in the past. 
He said it's very human for such things to happen, but he came out of those relationships as the man he is today. Feroze says he fell for his wife, Alizey, for her saadgi and general contentment in life. He was drawn to her outlook on life and how she saw things.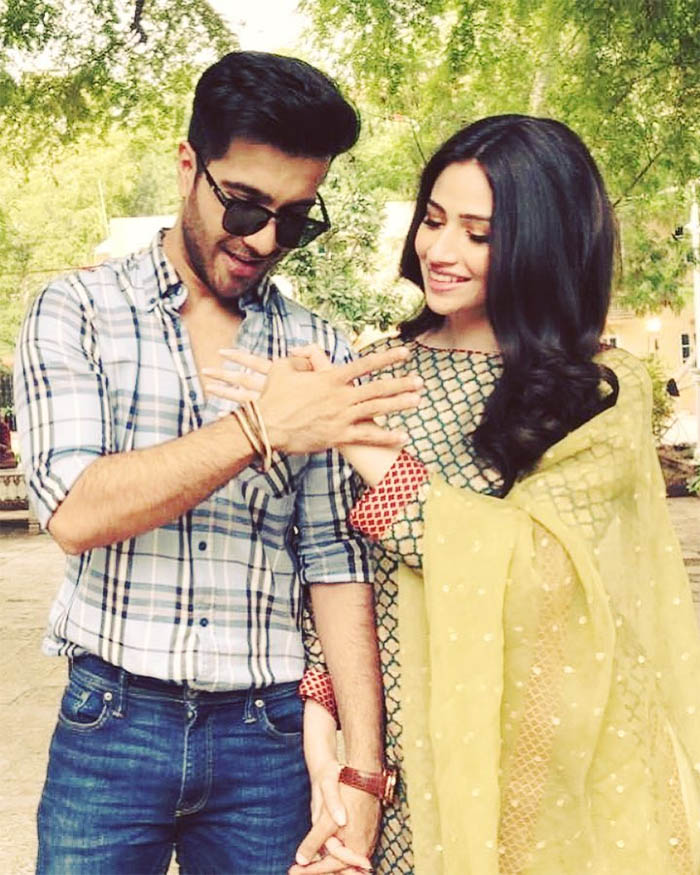 He also said that marriage suits me and it has helped him become a better man. 
You gotta admit, that's pretty cute!
The actor even talks about his relationship with Sana Javed.
Fifi asks him if there is tension between the actors, as there were rumors of them not getting along. He says that their time in the drama 'Khaani' did create some tension as their characters were polar opposites and were meant to hate each other. He says that that stuck around for a bit, but by the time they were done with 'Romeo Weds Heer' all was alright and now the actors are good friends.
The rest of the interview covers a lot of ground, from Feroze's characters, his work and even his Islam. This interview was really interesting because it exposes the actor in ways we've never seen. He's really opened up a lot about the things he was asked, and you get a pretty in-depth look into his life.