After Feroze Khan and Aliza Sultan recently divorced, claims of domestic abuse against Feroze Khan surfaced. The former couple is the parents of two kids: Sultan Khan, a son, and Fatima Khan, a girl. The court fight about the children's costs and custody has become a public spectacle.
Aliza Sultan just received an out-of-court settlement offer from Feroze Khan's attorney. He said that his customer had offered 15 lakh rupees per year for both children, covering all of their regular costs as well as their schooling and health. Aliza Sultan, however, turned down the offer, and Feroze's attorney criticized her egotism. He claimed that although his client wanted to resolve this for the benefit of his children, Aliza's ego would further drag the matter through the courts.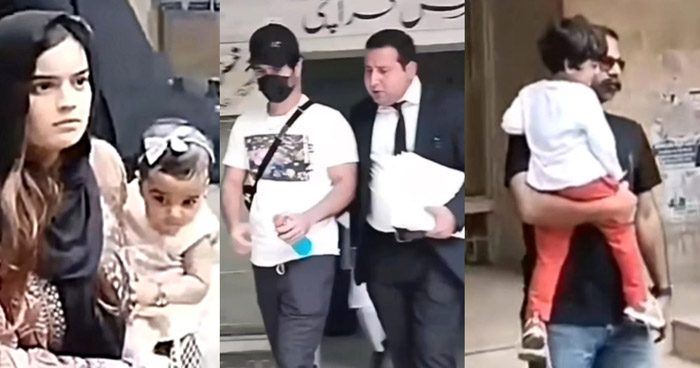 On the other hand, The Habs actor's attorney said that Aliza is not serious about reaching a settlement outside of court. In addition, he disclosed that he is not covering their medical costs. However, he promised to cover them if Aliza presented invoices in court after the children received any treatments.
We invite you to subscribe to our Google News feed for showbiz updates and stories about actors. Furthermore, you can read the latest showbiz news and stories on our website or follow us on Facebook.