Rabia Malik is a leading makeup artist in the Pakistani fashion and celebrity world with a unique tilt toward sustainable beauty.
FC. Why did you choose this profession? Rabia: I chose this profession because it is my passion. I love creativity and it's interesting for me to put all my efforts and creativity in a different way every time as every face is different for other and demands something new.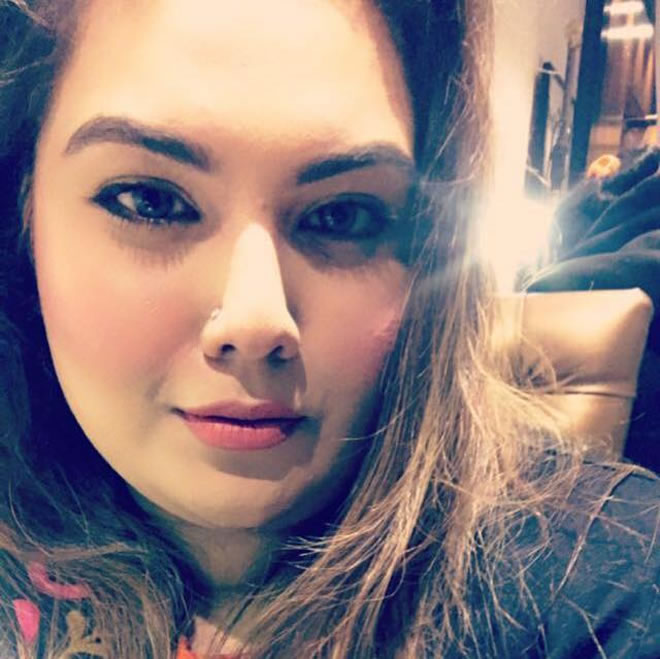 FC. What or who motivated you to join this profession?
Rabia: I loved doing makeup since I was very young. During my last semester in LSFD, some of my friends pushed me to choose makeup as a career and then I met my mentor Razeen who inspired and motivated me so much that I joined his salon INGLOT and thus I joined this profession.
FC: What are the biggest challenges makeup artists have to face?
Tackling people with different mental levels and satisfying them is a great deal. Working on various skin types is another challenge as we have to put makeup in a way that their face can carry it.
FC: Who is your favorite makeup artist in Pakistan/Internationally?
Rabia: Every artist has a unique quality that another does not possess. I love every artist's different and unique features that he exhibit in his work. While working, I try to follow more of the international makeup artists.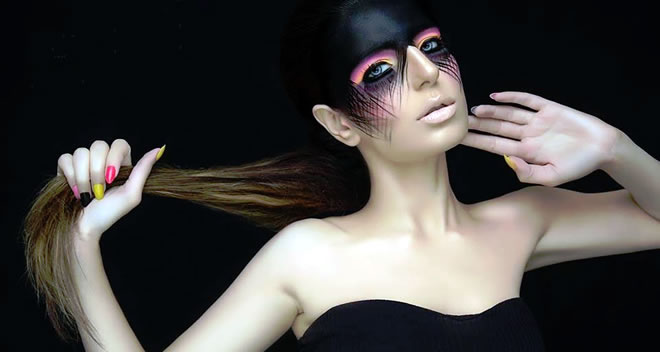 FC: How do you prepare different skin types before applying makeup?
Rabia: First, I check the skin type of the person and use different products according to each of them. Basically, I get the face cleansed first using a cleanser suiting their skin type.
FC: If a customer asks you what's the most suitable foundation tone for them, how would you help?
I tell them the shade that catches their tone. For oily skin stick foundation along with powder is suggested. Mostly people do not put powder over their foundation which results in a poor base formation. For dry skin I recommend liquid foundation. People with pigmentation and scars are guided how to conceal and cover them and those people, who apply makeup daily, do not know how to take care of their skin, I suggest them to always put a primer first and then the foundation. After that I suggest them to conceal any marks or dark circles or pigments and finally apply face powder.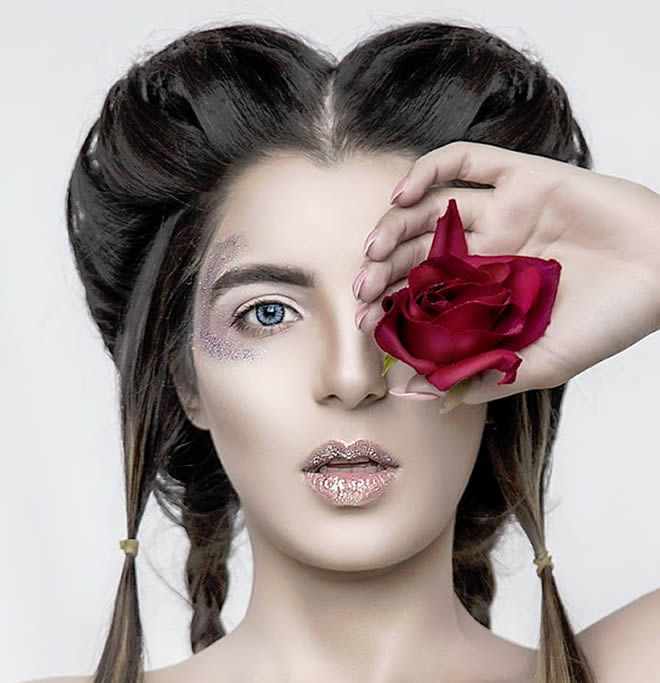 FC:  Imagine a customer asks you for a makeup style that doesn't suit on her, how do you handle it?
Rabia: I will convince them to first give me a chance to show them the look I want to give them. Then if they are not satisfied even with that then I do have the capacity to transform the look according to their choice. But most of the customers are satisfied with the look I choose for them according to their face cuts and eye shape Alhamdulillah.
FC: Imagine you make a mistake while you apply makeup, how do you handle it?
Rabia: Every human makes mistakes. I do not panic in front of the customers. I calmly try to correct it.  For example, if an eye shadow brush falls while doing the makeup, I have ample practice to pick extra makeup for unwanted place. Making mistakes and then learning from it and most important accepting it makes an artist worth it.
FC: If you had to choose makeup according to lighting, how would you go about it?
Rabia: Lighting matters a lot. Gloss is added less in the daylight makeup and nudes are preferred. Night look will go with highlights on point and a bold dramatic look.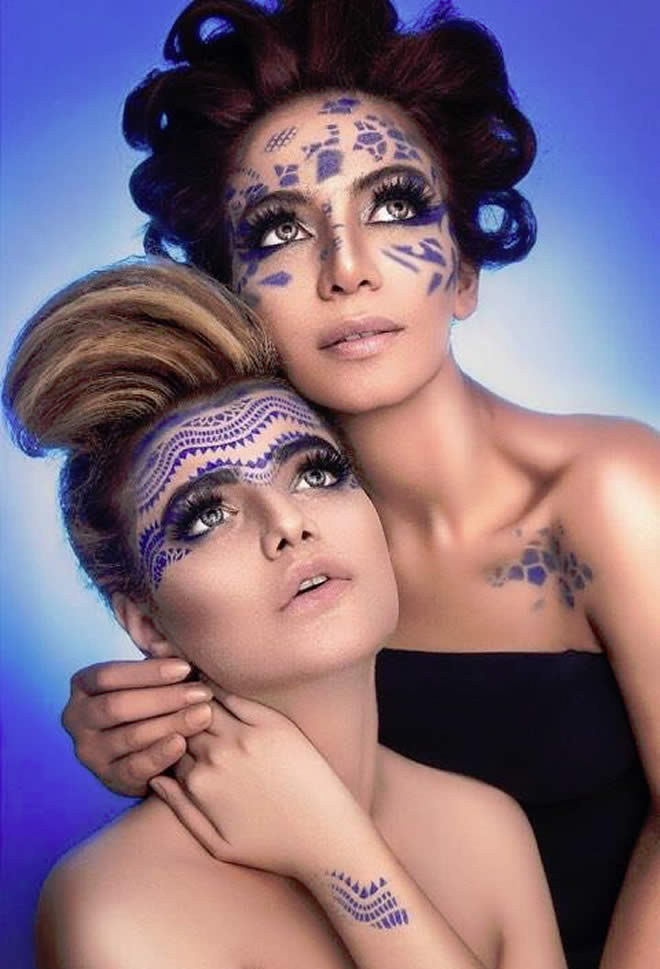 FC: What products do you like the most?
Rabia: "Highlighters" as it boosts the overall look. Glow makes the makeup more enhanced. Whenever I go for makeup shopping, I surely pick a new highlighter every time.
FC: What is the difference between applying makeup for a TV shoot and applying makeup for a live appearance party?
Rabia: The makeup for a TV shoot will be more dramatic and loud as camera lights make half of the makeup look faded while in live appearance I use a softer look and the makeup is evenly blended. It must not look sharp to the people in front of you.
FC: What is the scope as Make-up Artist in Pakistan?
According to my personal experience, there is a big scope for makeup artists in Pakistan and people are earning a lot. The glamour industry is expanding day by day, new brands are lunching every other day and people now have more sense of makeup. So there are many opportunities for upcoming artists who are versatile and put efforts and creativity in their work.