Faryal Makhdoom often comes under fire for her fashion choices on social media. She recently posted a picture of herself that became the subject of criticism, with some employing the use of swear words to express disdain for Makhdoom's fashion choices.
Many had deemed her clothing provocative and then talked about how it was especially wrong to wear it since Ramazan is just around the corner.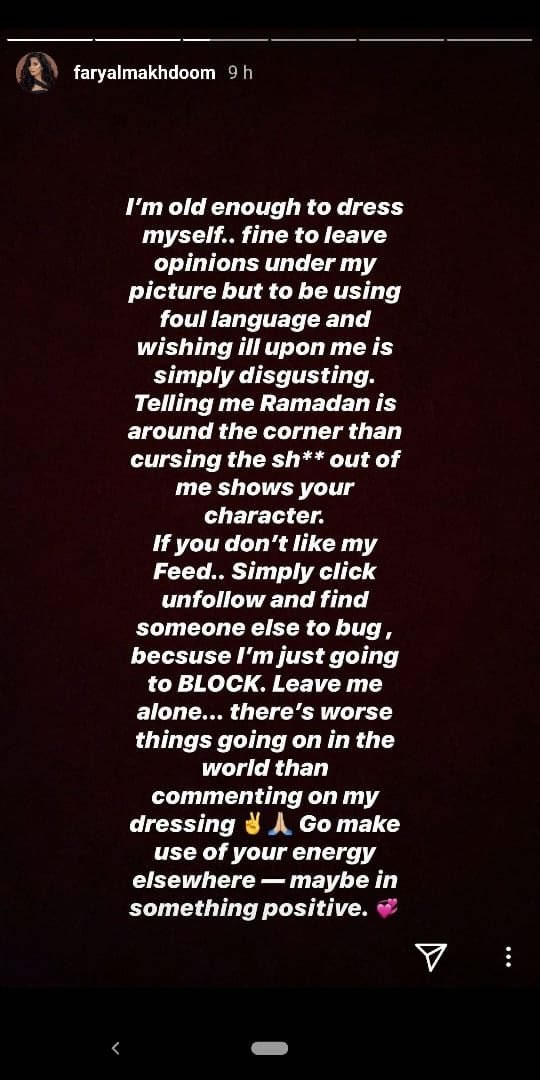 The social media influencer has lashed out at haters as she describing their behavior as "disgusting". "I am old enough of to dress myself. Fine to leave opinions under my picture but to be using foul language and wishing ill upon me is disgusting. Telling me Ramazan is just around the corner while cursing me shows your character," she said in an Instastory.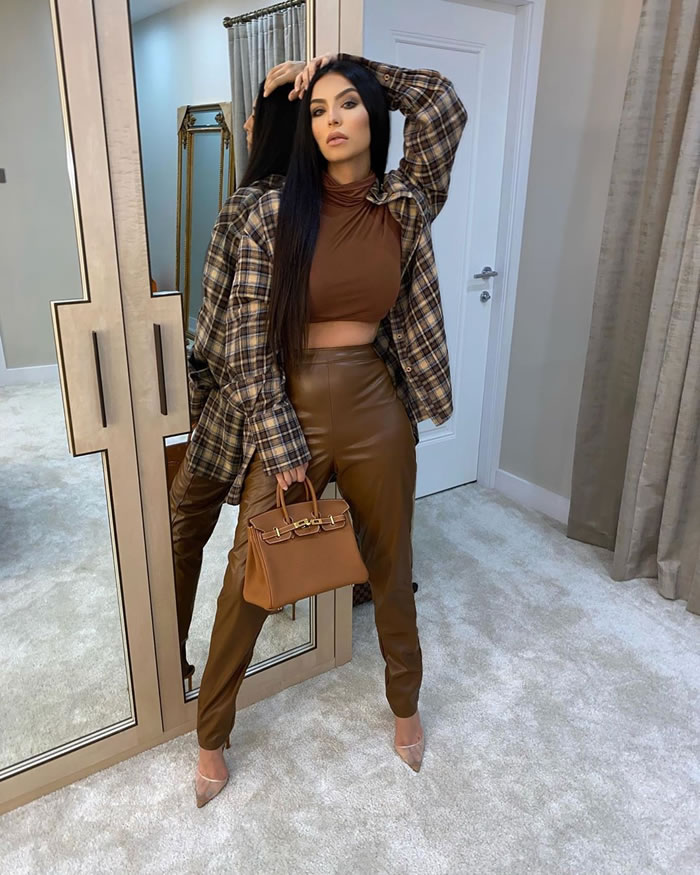 She further went on to talk about how there are worse things happening in the world right now than her choice of clothes. "There are worse things going on in the world than my dressing. Go make use of your energy elsewhere maybe in something positive," she said.
"And those of you always having my back , I love you. I am not perfect but hey let me live and just chill out."