'My unborn child doesn't deserve a broken home': Faryal Makhdoom announces she is BACK with husband Amir Khan amid cheating rumours and apologises for 'terrible' rift with his family.
Boxer Amir and Faryal famously announced they were splitting in a bitter feud on Twitter, with both parties claiming the other had cheated. But now Faryal has taken to Twitter to share a shock update with fans, declaring it is time they put their 'differences behind us' to avoid their child having a 'broken home' in a lengthy letter. 'I would like to send a special message to all my supporters: Thank you for being there for me during my darkest hours,' she began. 'As you know, the past three months have been really tough on me and my marriage.'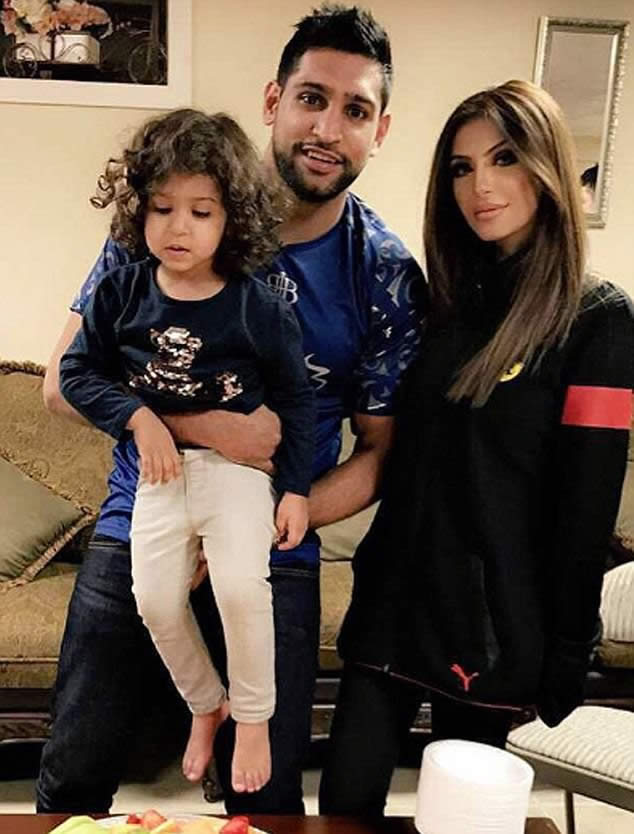 Read Also: Faryal Makhdoom Replies After Amir's Video!
— Faryal Makhdoom Khan (@FaryalxMakhdoom) September 20, 2017
She hinted that Amir's absence from the boxing ring added to their stress, adding: 'All this infighting between me and my in laws has had a terrible effect on my husband and I… and for that I would like to sincerely apologise.' Faryal also admitted she has spoken 'out of anger' in the past, saying things she 'didn't really mean and regret'.
We'd love to hear what you think of this. Let us know at info@fashioncentral.pk
Stay tuned to Fashion Central for latest news and updates.