At age 25, Esma Voloder, a Muslim, has won the Miss Australia beauty pageant and will now be going on to compete for the title of Miss World.
Voloder, a criminal profiler by trade, was born in a refugee camp after her parents had escaped the Bosnian War. Remembering her parents' struggle in the face of her recent victory, Voloder says she is grateful. "I have this opportunity that they didn't," she says. However, not everyone is happy with Voloder's win. "We have had lots of calls, people saying terrible things," Deborah Miller, national director of Miss World Australia, revealed. "People have said: 'How did you let a Muslim win?'" Though Miller believes Voloder represents a new multicultural Australia, she received backlash just hours after Voloder was crowned.
The retaliation doesn't bother Voloder. "Life if too short for negativity," she told reporters. Wanting to promote unity, Voloder stated that she forgives critics. "The Islam that I know, that is in the Qur'an, I don't associate that with any acts that are occurring around the world." Voloder also added, "People tend to blame religion for the atrocities that are happening, but if we do that we take responsibility away from the individuals."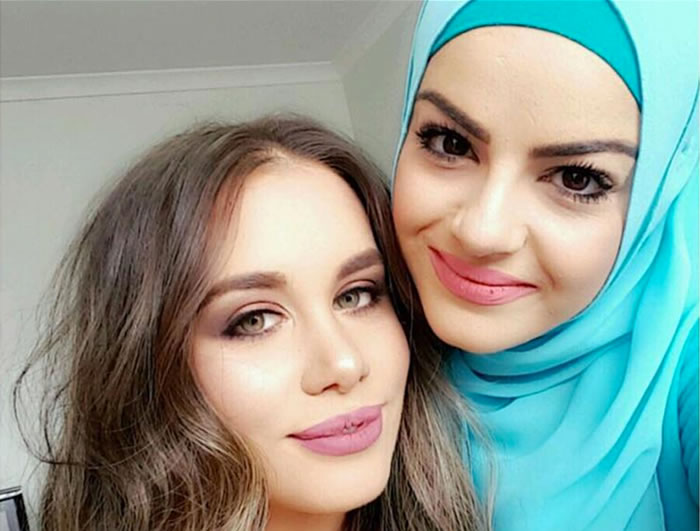 Voloder's graceful response has won her praise, even from some unlikely sources. Australian media commentator, Mark Lathan believes that Voloder is a role model for all Muslim women–but only because she didn't wear a hijab. "Throw away the burqa, throw away the hijab, dress in a modern, Australian way," Lathan said, urging Muslim women to stop living by "fundamentalist" ideals and "follow" Voloder instead. Though Voloder has yet to react to Lathan's comments, she clearly is committed to helping further understanding of Islam and all Muslims. "I am hoping to break down the barriers by just being me."
We'd love to hear what you think of this. Let us know at info@fashioncentral.pk
Stay tuned to Fashion Central for latest news and updates.