Dino ki Dulhaniya – a signature Telefilm by 7th Sky Entertainment - starring the super hit leads of Khaani, Sana Javed & Feroze Khan, are all set to entertaining audiences this Eid-ul-Fitr on Geo Entertainment.
'Dino ki Dulhaniya' is produced by the outstanding producers Abdullah Kadwani and Asad Qureshi and the ace director Mehreen Jabbar who has made a comeback to small screen after releasing her second feature length film, Dobara Phir Se (2016). The director is renowned for her explicit approach and will be tackling this comedy television film for the first time.
Penned by Dr. Muhammad Younis Butt who is known for his humor skillset and writer of the hit satirical TV series Hum Sab Umeed Se Hain; Dino ki Dulhaniya stars the talk-of-the-town on screen couple of Feroze Khan and Sana Javed in the lead, along with a stellar cast of Shamim Hilaly & Ali Ansari.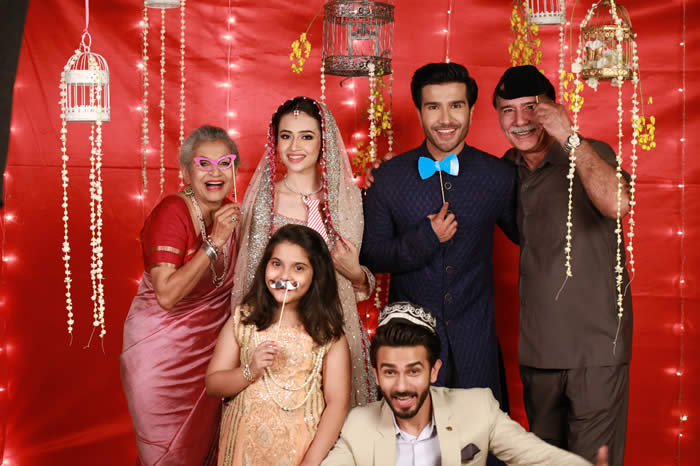 The best production team is set to create waves on our television screens this Eid-ul-Fitr through this Signature Telefilm.