Bushra Iqbal-the former wife of TV host and Islamic scholar Aamir Liaquat Hussain is reacting to the High Court's decision of performing an autopsy on Hussain. Dr. Aamir, who died under suspicious circumstances, will be exhumed for autopsy as per orders of the Sindh High Court.
Bushra Iqbal has raised several questions about the High Court's decision of performing an autopsy on the dead body of the 50-year-old televangelist, Hussain.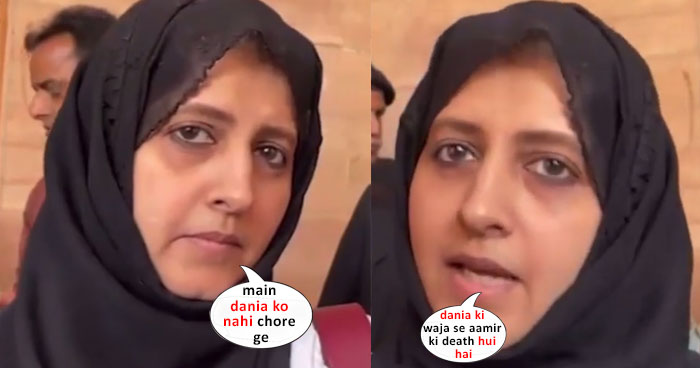 She asked Abdul Ahad to come to court while speaking to the media. She was dissatisfied with the role of social media, especially since the family had been dragged through the courts due to rumors and was already going through a trauma.
On a question about Dania Malik, she said that her lawyers are looking into the matter and will talk about it later. Right now she is dealing with the autopsy case.
The stay on Aamir Liaquat's postmortem has been extended till 19th July. Here is Syeda Bushra Iqbal talking to media:
We invite you to subscribe to our Google News feed for showbiz updates and stories about actors. Furthermore, you can read the latest showbiz news and stories on our website or follow us on Facebook.