Babrik Shah is an actor who gained notoriety in movies and was frequently in the news at the height of his career. Although he hasn't been working much lately, his family is well-known in the film industry.
Recently, Babrik Shah underwent a really difficult time in his life. He lost his young kid, who was 4 years old when he drowned in a pool. Although the original information that reached the media claimed that young Zaviyar Shah perished after falling into the home's water tank and drowning,
Speaking to the media, Babrik revealed that the reports of a drowning in the water tank were untrue. He admitted that his son perished because of an illegal 9-foot water tank that was located in the nursery in front of his home. There were no defenses around the tank.
He went on to say that he was unaware that the child had left the house. When he checked in on him after ten minutes, he had already drowned. He attempted CPR and took the child right away to the hospital, but the child had already passed away. The guy was forced to close the water tank, according to Babrik Shah, but he has admitted that he did so without filing any complaints because doing so would not bring his kid back.
Additionally, Babrik blasted the individual who distributed false information about parental neglect and a child who drowned in their home's water tank.
Pakistani actor Babrik Shah lost the light of his life. The Zameen Kay Khuda actor took to social media to announce the sad news. According to the Mujrim star, his three-year-old son, Zaviar Shah, died after he accidentally fell into a water tank at Shah's residence in Lahore.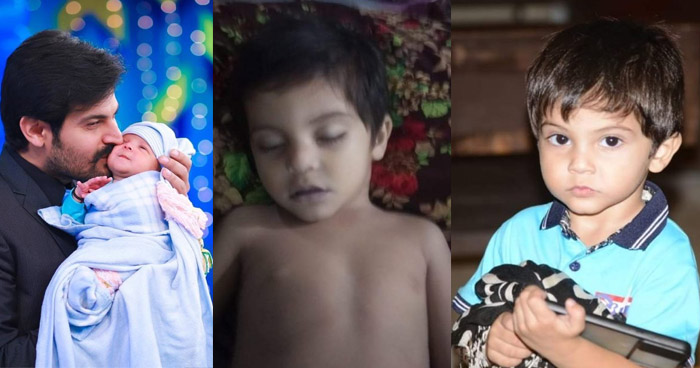 A number of social media users have expressed their sorrow and sent condolences over the death of Shah's son, who was laid to rest at a graveyard in Nespak Society, according to media outlets.

Taking to social media, Shah wrote, "He was the most intelligent and the best of all my sons, may Allah forgive him, I will always remember him till we meet again." The Kyun Tumse Itna Pyar Hai actor thanked his fans who prayed for his son in the comment section under his post. For the unversed, Shah has worked on more than 107 projects including Dastaan and Paani Jesa Piyar.
We invite you to subscribe to our Google News feed for showbiz updates and stories about actors. Furthermore, you can read the latest showbiz news and stories on our website or follow us on Facebook.