Yesterday, the internet woke up to possibly the most shocking news of the month- Ayesha Khan announcing her wedding with Major Uqbah Malik!
In a cordial Instagram post, Ayesha Khan revealed her handsome fiance to the world with whom she was engaged for a year!
The announcement was followed by Aisha's decision to leave her media career. While some of her fans were overjoyed by the starlet's latest development in life, the rest were heartbroken.
Read Also:
Actress Aisha Khan Got Engaged
Well, not that they had any chance with the haseena!
Then there were some keyboard warriors who began trolling her over her relationship with Hamza Ali Abbasi!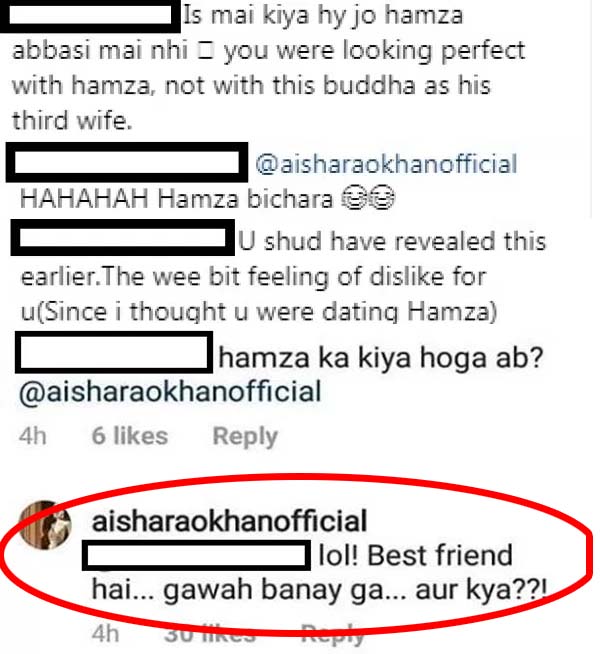 Well, there are some fans who always confuse between real-life and reel-life.
Read Also:
Aisha Khan Says Goodbye to the Entertainment Industry
Both Ayesha and Hamza have shared screen space various times before and have enjoyed crackling chemistry together.