Gabriella Demetriades, the girlfriend of Bollywood actor Arjun Rampal, has become the target of speculation and criticism on social media ever since the couple openly shared their decision not to marry.
However, the situation took a disturbing turn on Monday when an Instagram user left an offensive comment on Gabriella's joyous post about her weekend getaway with her son, Arik Rampal. Alongside inquiring about Gabriella's marriage plans, the user went on to shame her for allegedly "spoiling youth mentality."
The comment read, "When will u get married? u stay in India not ur born place. You ppl spoil youth mentality."
In response, Gabriella swiftly replied with a sarcastic comment, stating, "Yes, the mentality here is spoiled by bringing beautiful souls into the world, not by small-minded bigots."
Sharing the photos on Monday, Gabriella wrote, "A weekend #photodump #weekinphotos." Take a look at her post:
Now see her Instagram exchange with a fellow user: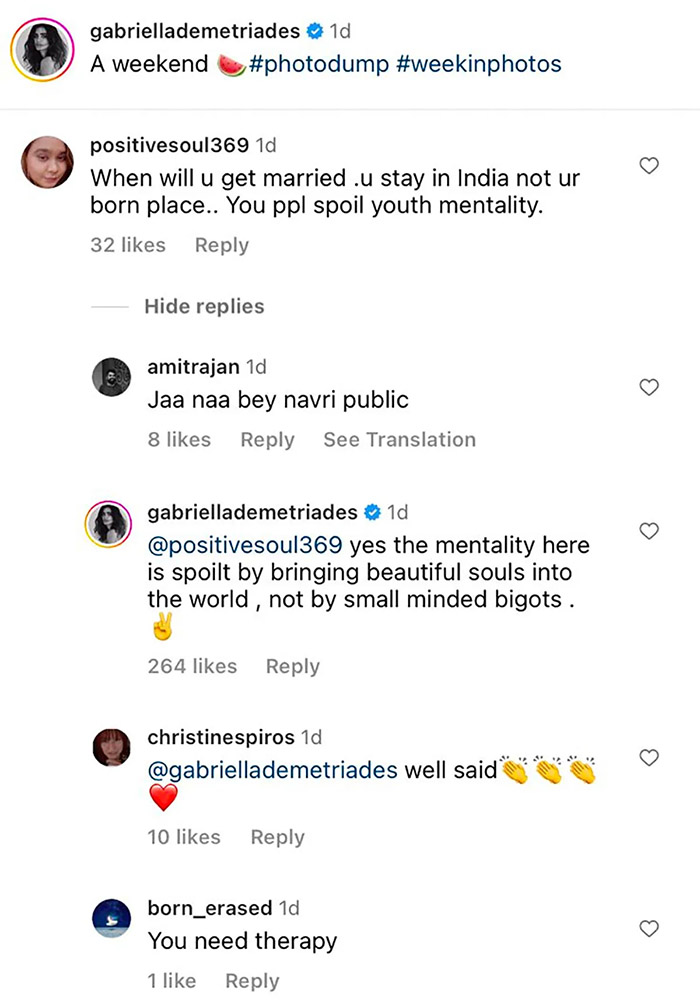 We invite you to subscribe to our Google News feed for showbiz updates and stories about actors. Furthermore, you can read the latest showbiz news and stories on our website or follow us on Facebook.