Several female superstars in Pakistan's entertainment sector choose western dress over traditional eastern attire. These performers are unconcerned about other people's opinions or criticism of their dress choices. Instead, they cherish their individuality and make an effort to live life on their terms, prioritizing their own comfort and happiness over the comfort and happiness of others.
Anzela Abbasi is highly known for being the daughter of legendary Pakistani actress Javeria Abbasi. She presently concentrates on modeling and may be seen in a variety of picture projects. It is astonishing to watch Anzela dress in a way that reveals a strong predilection for Western culture in her home while coming from a Muslim family.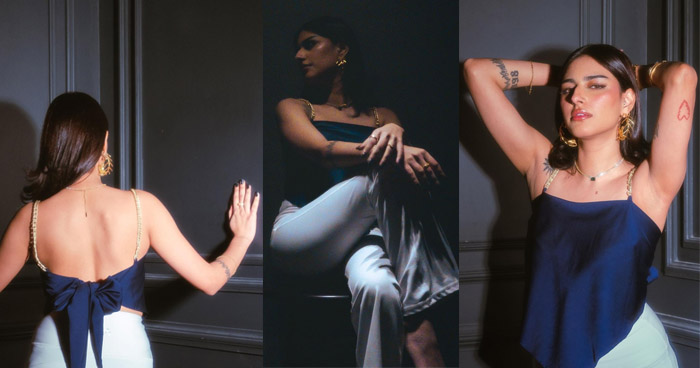 Anzela Abbasi, Javeria Abbasi's daughter, is in her 30s, hasn't married, and doesn't appear to be interested in doing so. Anzela was born to Juveria's ex-husband Shamoon Abbasi, and the pair eventually separated. Juveria has not married again after her divorce from Shamoon.
In this essay, we will discuss Juveria Abbasi's daughter Anzela Abbasi, who recently uploaded some contentious photographs on her Instagram account. These photos show her dressed provocatively, which many people would find objectionable. The internet's reaction to Abbasi's images usually reflects viewers' sentiments of shame or humiliation, despite the fact that she appears to have no worries about dressing up.
We invite you to subscribe to our Google News feed for showbiz updates and stories about actors. Furthermore, you can read the latest showbiz news and stories on our website or follow us on Facebook.