In recent months, Feroze Khan and Syeda Aliza Sultan, an ex-couple, have been engaged in a contentious court dispute. On Instagram, Syeda Aliza Sultan announced her divorce and disclosed that her marriage to superstar Feroze Khan had been violent on both an emotional and physical level.
Eventually, a news reporter was able to collect some of the physical abuse evidence against Aliza that was submitted in a custody dispute involving their kids. Several celebrities rushed in to support her as a result of the chain reaction that was started, and eventually, they all engaged in a defamation lawsuit against Feroze Khan.
Aliza has received a lot of criticism as well following her divorce, but she has moved on since she constantly updates her two adorable children on her life and posts images of them.
In an Instagram Q&A, Aliza talked about some of the changes in her life since becoming divorced. She described how she is adjusting to living alone after her divorce.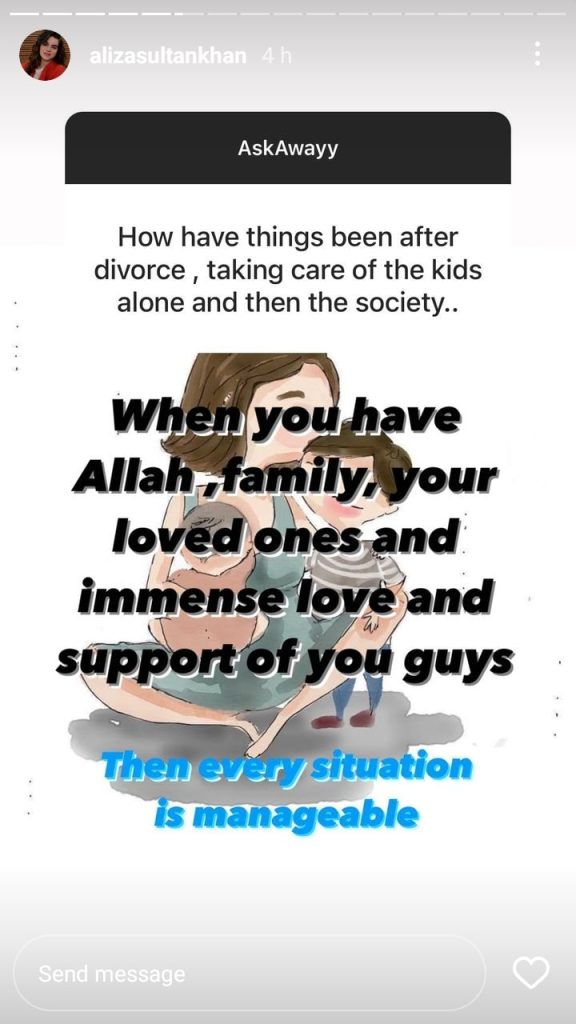 We invite you to subscribe to our Google News feed for showbiz updates and stories about actors. Furthermore, you can read the latest showbiz news and stories on our website or follow us on Facebook.