Aishwarya, along with her daughter visited the SMILE Train foundation to meet and greet the children. But she was soon disappointed and irritated at the paparazzi.
She was irritated by the chaos and screaming caused by the media and requested them to stop clicking pictures. Basically it was a small room for an event and the photographers were shouting at the highest pitch. Aishwarya's irritation soon came out in tears as she failed to control them.
"Please stop it. You guys don't know the work. This is not a premiere. It's a hospital, please respect where you are. There are kids present here. This is not another public event. Please show some respect guys. What's wrong with you all?" said Aishwarya.
It's sad. Watch the video.
Aishwarya Rai was present with her daughter Aaradhya and mother at the event. In other news, Aishwarya Rai and Abhishek Bachchan's daughter Aaradhya Bachchan turned six on November 16. After celebrating her birthday with family, the little one along with her parents threw a big bash for friends on Friday.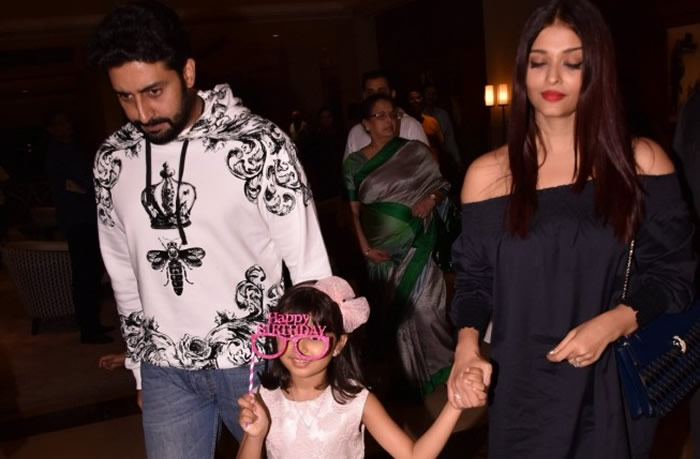 The party, held at their home, Prateeksha, was attended by Shah Rukh Khan with son AbRam, Aamir Khan with son Azad Rao Khan, Farah Khan with her three children, Shilpa Shetty Kundra with son Vihaan Raj, Dabboo Ratnani's kids and many others.