Rumours about Aiman Khan's pregnancy have been going around from quite some time now and although fans are waiting for an official announcement, many were quick to decide themselves that the actress is 'expecting' for real after Muneeb Butt shared a picture with his wife on Instagram.
The couple got married in an extravagant wedding in November 2018 and the couple have always kept their fans involved in their lives by sharing every happiness they have experienced together. However, people have started speculating that both are keeping a big secret from them after Aiman Khan was seen looking different than her usual self in recent pictures.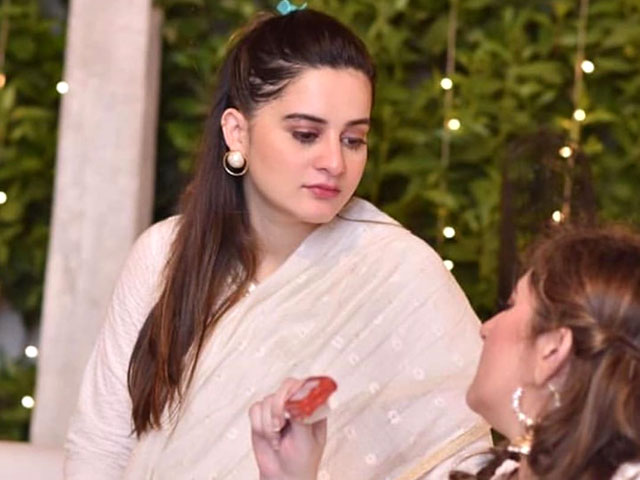 Since last few months, social media users have been speculating that Aiman is pregnant with her first child as few of her pictures show her with a 'baby bump and pregnancy glow' on her face.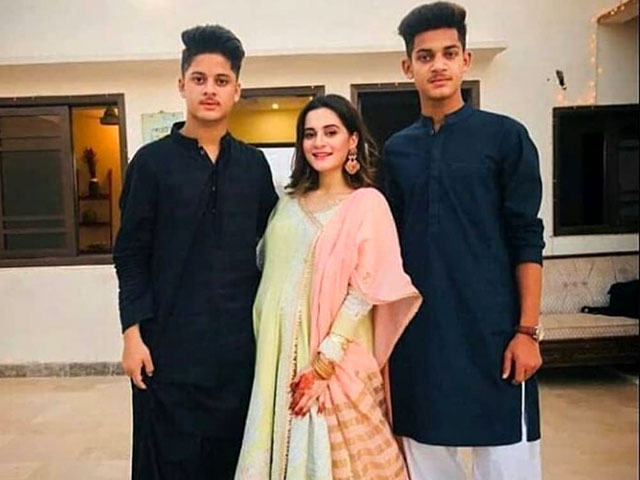 Muneeb's recent Instagram post has once again sparked pregnancy rumours in which a very happy Aiman and glowing can be seen with her hubby.