Actor spilled the beans on moving to Pakistan, acting journey, being a 'star kid' and marriage to Sajal Aly
Popular theatre and television actor Ahad Raza Mir recently appeared on a talk show with Anas Bukhash and spoke of things he never even thought about before. The Yeh Dil Mera star opened up about his decision to marry young and marry Sajal Aly, along with the nepotism allegations he may face every now and then. He also detailed his decision to move back to Pakistan from Canada, along with spilling beans on his childhood.
"My God, I don't think anyone's ever asked me that question," remarked Ahad as he recalled his juvenile self. "I think it was good, pretty normal, kind of hectic because I moved between Pakistan and Canada, so I guess sometimes identity is a challenge," he claimed, giving us the Riz Ahmed vibes.
He then revealed that although his father, Asif Raza Mir, had quite a huge presence in the local industry, he always kept him away from the limelight. "So when I moved back to Pakistan in 2009, I had no idea what this industry was like," said Ahad.
Speaking of his relationship with his parents, Ahad claimed that he is too close to his parents. "My mom is my best friend and with my dad, there's this respect factor, not that there's any formality, but I'm good friends with my dad too," he said.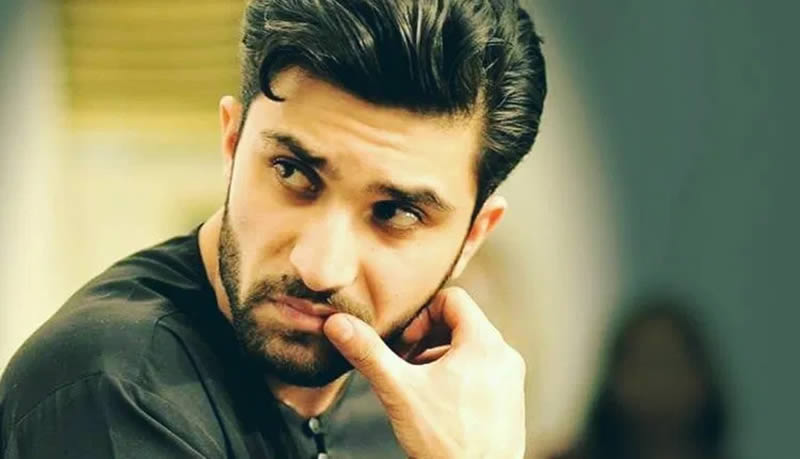 But about the possible reasons behind his father shielding him from the world of showbiz, Ahad suggested that it may have to do with him not wanting to influence him in any way. "He just wanted me to live my life. He himself is the same outside as he is indoors, it's not like he becomes a star as soon as he walks out of his house. So I guess he never wanted it to get to my head"
On nepotism
Still, Ahad reiterated how there are people who think his presence and success in the showbiz has everything to do with his father. "There will always be that criticism that you're an actor because your father was an actor. But no, I never knew he was and I went to university, studied, worked professionally in Canada for many years and I think I was just fortunate when I came to Pakistan," he remarked.
"My career started doing well and people said it's cause I'm a star kid. But there are doctors whose kids are doctors, there are generations in the army and generations in politics, no one bats an eye. But as soon as there's a child of an actor who starts doing well, everyone starts yelling 'nepotism'," claimed the actor.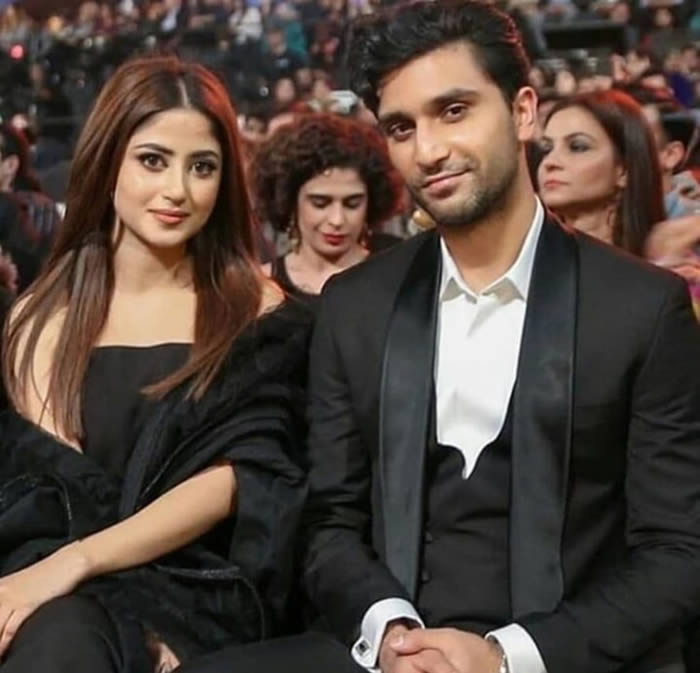 Ahad's 2019 serials Ehd-e-Wafa and Yeh Dil Mera were quite well received, and last year, he even won the Betty Mitchell Award for his performance in a theatre play.
So despite the criticism, Ahad is glad he moved back to Pakistan to pursue what he loved most – acting.
On moving back
"I think life is meaningless without risk, not everybody can be what they dream of being. But if they don't take the risk to try, they're never going to know," claimed the celebrity.
He recalled how despite living most of his life in Canada, he decided to leave his friends, his life, just to give acting a shot in Pakistan. "Not because I thought I'm going to get a movie, get a TV show, no. I just wanted to see if I even have a chance," he expressed.
"Even when I was doing my business degree, I couldn't put all my effort in it, because at the back of my mind I considered it to be my fall back, my plan B. The day I decided that now, 110% of my effort is going into acting, that's when my life. I didn't have any money or fame but I felt fulfilled," said the Aangan actor.
Aside from the determination to act and his root's calling, Ahad revealed that another reason to move back was his 'skin'.
As basic as that may sound, the artist revealed that although the beauty of theatre is that it's colourblind, it still only offered him a limited set of roles "like a terrorist or a typical Indian dude."
"I went to Toronto, did a hundred meetings, but despite all that; nothing. So my dad said, 'why don't you just go to Pakistan?' and I was like, hmm, why didn't I think of that?"
On marriage
Asked why he decided to marry so early, Ahad replied saying, "I just found the right person, and it is just that simple."
Recalling how he fell in love with wife and celebrated actor Sajal, Ahad said, "We connected, even though we're completely different people. Sometimes we're like magnets, sometimes we're like opposites. But it made sense to me. I didn't think, I was like no, this is it, I can feel it."
And upon being asked about what love is to him he said, "Love is not forced."
"Whatever the feeling is, it just is. Part of it has to do with acceptance. Sometimes people just are who they are. For example, your direct family, there's nothing you can do to change them, even if there are times they upset you. But it doesn't matter at the end of the day. Love is just that, an acceptance of someone."