Former national team all-rounder Abdul Razzaq has admitted after two decades that he had a relationship with actress and dancer Deedar.
The former national team all-rounder represented the Green Shirts in 265 ODIs, 46 Tests, and 32 T20I matches. He was considered one of the best batsmen, he was considered the best bowler, and his career was saved from controversy.
In 1999, when Abdul Razzaq's career was at its peak, rumors were circulating that the all-rounder was having an affair with stage dancer Deedar, but such reports could not be confirmed but the former cricketer has spoken openly on the matter.
Talking to a private TV channel, Abdul Razzaq spoke openly about his relationship with the dancer Deedar and also revealed many secrets of cricket.
Read Also:
Abdul Razzaq Explains on Photo with Tamanna Bhatia
During the interview, the former all-rounder said that his abilities were not used properly and he was dropped from the team several times due to the decisions of the top management of the cricket board. Match-fixing has been offered in the past and I turned down the offer and told the fixers that if they paid too much, they would lose faith.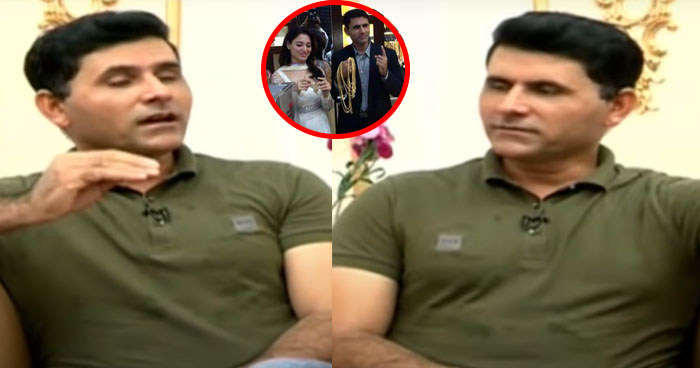 He said that cricket was played under the leadership of about a dozen captains and when Younis Khan was offered the captaincy, he was ordered to remove seven players, including Abdul Razzaq, but Younis Khan turned down the offer.
According to the former cricketer, the same offer was later made to Shoaib Malik and he was forced before the higher authorities, who forced five players out of the team, including him. He does not blame Shoaib Malik for being dropped from the team.
In the program, Abdul Razzaq admitted the question of his relationship with the actress Deedar and said that he had a relationship with the actress. The relationship was established in 1999 and the matter reached marriage but he did not make any big promises to the actress and asked her to leave showbiz for marriage.
He said that Deedar was given 6 months to decide to leave showbiz to get married but later the actress said that she could not give up her career, due to which he did not marry her. Since her family does not accept any showbiz personality, she did not marry Deedar.
Please 'SHARE' to pass on this story to a friend or family member