Aamir Liaquat Hussain is a Pakistani politician, columnist, television host and comedian. Hussain is a top ranking TV anchor and has been listed three times in The 500 influential Muslims worldwide, and is among 100 popular personalities of Pakistan.
Dr. Amir Liaquat, the host of express TV show and PTI member of Assembly, has been the focus of attention on social media recently due to his marriage to 18-year-old Dania Shah. Now, once again, he is trending on social media. But this time she is the center of attention not because of Dania Shah but because of the desire of another girl.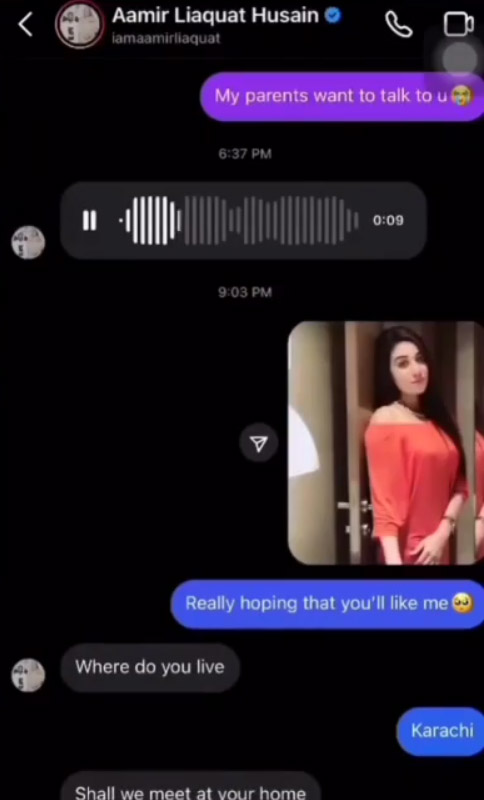 According to details, in an interview, Dania Shah had allowed Aamir Liaquat to have a third marriage which he took very seriously and now one of his chats is going viral on social media in which he is talking to a girl Arzoo who She wants to marry him and Aamir Liaquat is also replying to her message, after which rumors started circulating that he may be planning a fourth marriage.
Would you like to read showbiz news and stories about actors? Click here for more Celebrity News and like our Facebook Page to keep up to date with the latest news from the entertainment industry.