Aamir Liaquat Hussain is a Pakistani politician, columnist, television host, and comedian. Hussain is a top-ranking TV anchor and has been listed three times in The 500 influential Muslims worldwide, and is among 100 popular personalities of Pakistan.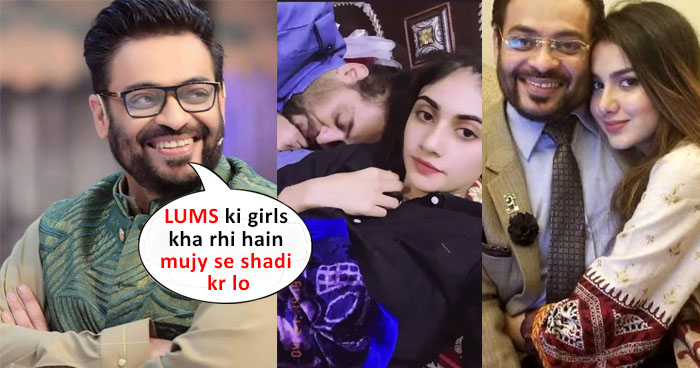 Taking to Instagram, he posted a lengthy note to put an end to constant trolling over his marriage to 18-year-old Dania Shah. However, his message has been widely deemed 'problematic'.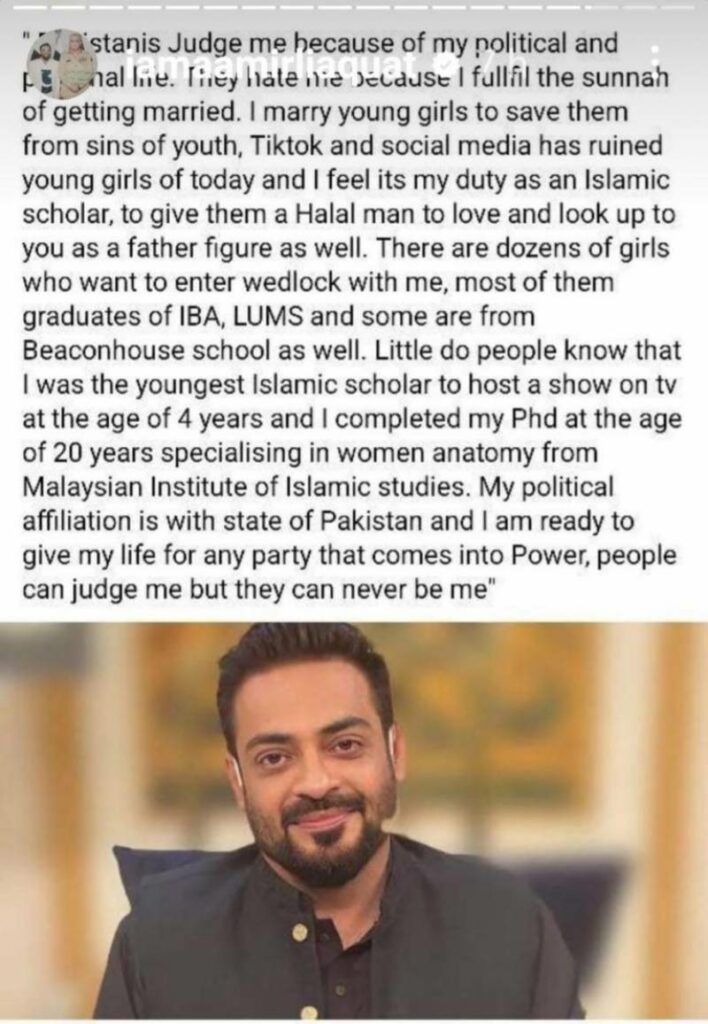 He explained that he thinks it's better to marry a young girl because it helps to save them from the "sins of youth, TikTok, and social media". He stated that it is his duty to marry young girls so that he can give them a husband and a father figure.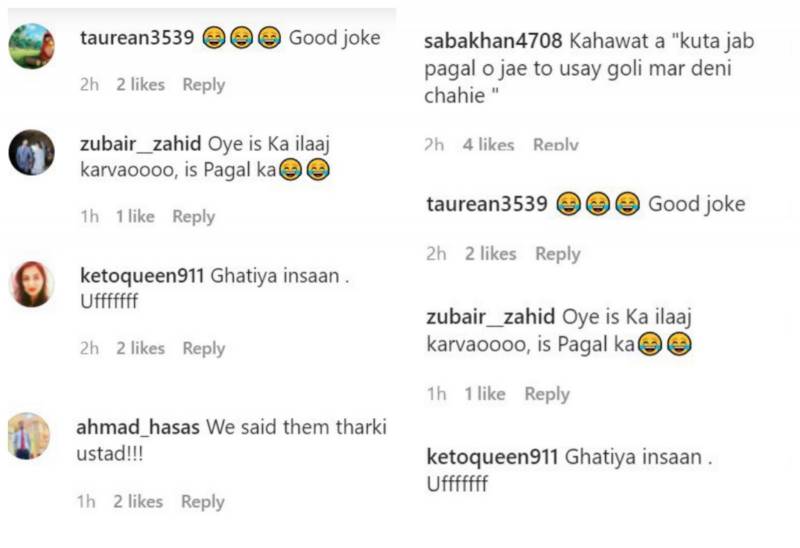 Would you like to read showbiz news and stories about actors? Click here for more Celebrity News and like our Facebook Page to keep up to date with the latest news from the entertainment industry.