Mohammed Aamir Hussain Khan is an Indian actor, film director, producer who works in Hindi films. Through his career spanning over 30 years, Khan has established himself as one of the most popular and influential actors of Indian cinema.
Aamir Khan has spoken about his divorce with filmmaker Kiran Rao and with Reena Dutta before that. Aamir said that while Kiran was not the reason behind his divorce with Reena, no third person is responsible for his split from Kiran either. Aamir and Kiran were together for 15 years before they ended their marriage last year. They are still on great terms, work together and co-parent their son, Azaad Rao Khan.
Before Kiran, Aamir was married to Reena Dutta. With her, he has two kids–son Junaid Khan and daughter Ira Khan. Aamir has said that he took both his wives, kids and families for granted and got too immersed in his work. He did not pay them enough attention while he was still married to them.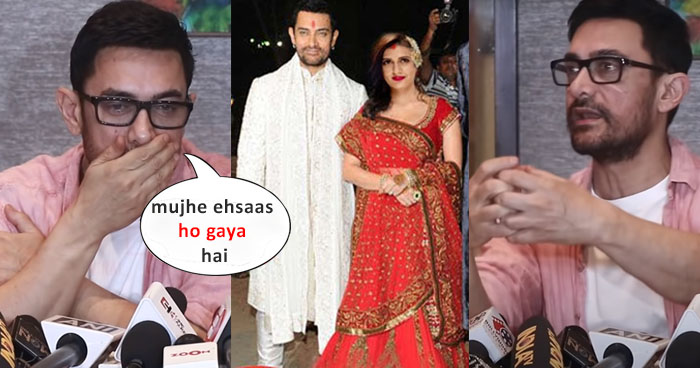 In an interview with News 18 India, Aamir Khan explained that while he and Kiran still love each other, they experienced 'certain change' in their relationship as husband and wife. He also clarified that back when him and Reena got divorced, Kiran was not the reason behind it.
"When Reena and I got separated, there was no one in my life. A lot of people think that Kiran and I met before my divorce from Reena but it's not true. Kiran and I had met but we didn't really know each other and we became friends much later," he said. Aamir also said that there was no other relationship that ended his marriage with Kiran. "No. There was no one back then, there is no one now," he said.
Here is the complete Video, check out!
Would you like to read showbiz news and stories about actors? Click here for more Celebrity News and like our Facebook Page to keep up to date with the latest news from the entertainment industry.