Get, Set, Go! Start shopping at the best prices because Cougar is allowing you to shop more and save more. Cougar has put one of its remarkable collections named IGNITE on FLAT 30% OFF.
Just like before, this sale on Cougar's Pre-Fall Collection 2022 includes an enchanting collection of both men and women. Cougar is known for its premium quality and breathable fabric along with the captivating designs and sensational prints incorporated into the wonderful color palettes. It's high time to shop breezy apparel and put on nonchalant and groovy outfits as Cougar Sale is live now.
Cougar plumes itself on introducing this exclusive sale of FLAT 30% OFF on IGNITE collection. During the pre-fall season, you can wear all the mid-season fabrics and relish the days to the fullest. You can style your heart out and enjoy the moments by shopping from Cougar's Pre-Fall Collection 2022. Pair up your clothing items and accessorize them to look dapper and confident at the same time. Due to this FLAT 30% OFF, the fashion lovers of casual wear have become joyous and cheerful as they can effortlessly shop all their beloved clothing articles. You are suggested to shop this time like never before.
Sneak Peek of IGNITE Collection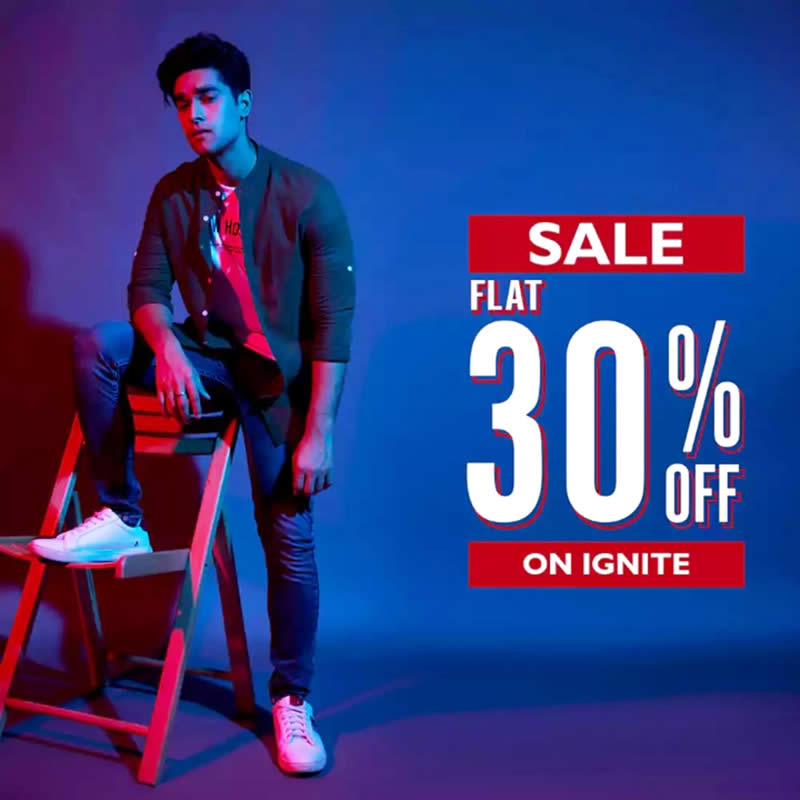 IGNITE is a pre-fall collection full of incredible everyday fits. This Cougar's Pre-Fall Collection 2022 consists of both men's and women's collections. The men's collection includes T-Shirts, Polos, Casual shirts, Jeans, Pants, and Trousers. The women's collection includes a vast range of T-Shirts, Dresses, Tops, Co-ord Sets, Jeans, and Trousers. IGNITE has set several surprising fashion ideas to follow for dressing up while sustaining the casual look in the most commendable way. This pre-fall collection is the epitome of sophistication and panache. It contains an assortment of adaptable and nifty apparel that you can wear assertively and stand out of crowd distinctly. You would surely be eager to recreate that modern and chic statement which has now become easier due to Cougar Sale.
No doubt it's a fact that luxury pret is the trademark of Pakistan's fashion market, but casual wear is also gaining popularity as people have started liking the street styles. Cougar is famous for its sassy and laid-back casual wear. The IGNITE collection is in very well correspondence to all these fluctuations that take place in fashion.
This collection aims to add oomph to your everyday fits through Cougar Clothing Sale.
Here are some insights into IGNITE collection, so roll up your sleeves and read it like a true fashionista.
Men's Collection-Look Dapper in no time
Now the trends have improved, even men hanker after style and look for tip-top designs to be put on to impress their colleagues or fellows. Cougar is always heedful of men's style interests in every season. IGNITE collection comes with T-Shirts, Polos, and Casual Shirts along with remarkable designs such as scripted, plain, panels, graphics, stripes, brand logo, name, and many more. Similarly, the bottoms include Pants, Jeans, and Trousers that come with multiple designs such as stripes, prints, pocket style, rough hems, etc. The interesting fact is that all these attires from Cougar's Pre-Fall Collection 2022 are very complementary that you can easily create a lot of pairings and make perfect ensembles for yourself.
It's up to you completely; you can make startling and jaunty combos out of this wonderful collection. You can pair a basic polo with shorts, a printed casual shirt with jeans, or a cool graphic tee with jogger pants. This is how you can easily uplift your wardrobe and take it to another level. The good news for peeps is that Cougar Sale offers you to shop all these items now only at FLAT 30% OFF. So, what are you waiting for? Rush now to your nearest stores or shop online.
Women's Collection- You surely can't resist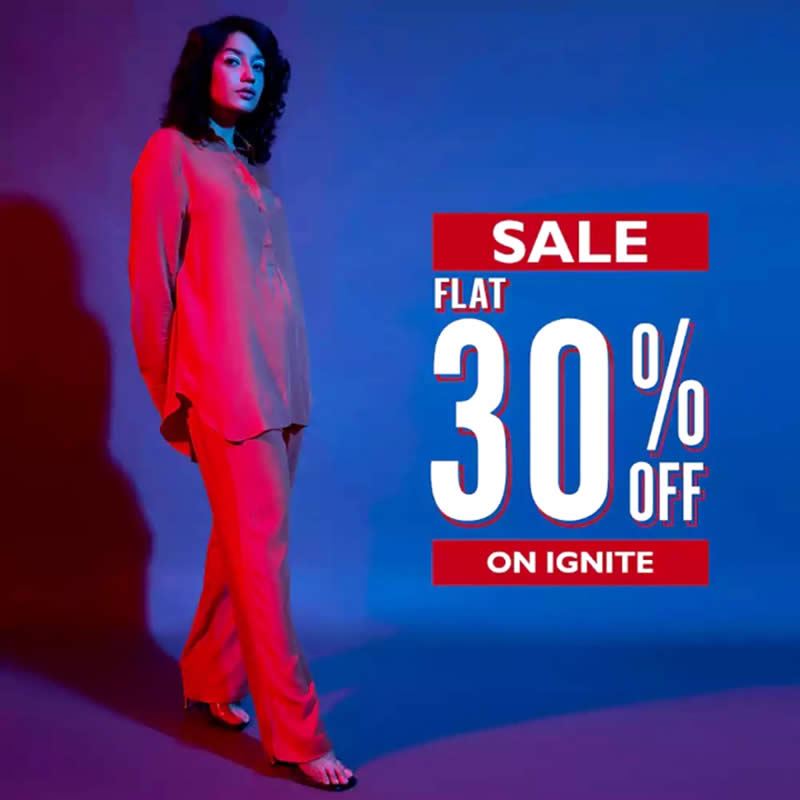 Women are great lovers of fashion, as they always desire to look classy and unique from other women. In Cougar's Pre-Fall Collection 2022, you will catch the cutting-edge and most up-to-the-minute attires from IGNITE collection. The women's collection consists of T-Shirts, Dresses, Tops, and Co-ord Sets, whereas the bottoms include Jeans and Trousers. The tees are very cool to be paired with jogger pants. You can wear that loose style top with jeans along with sneakers to set the off-duty looks.
Co-ord sets have taken the fashion industry by storm, as Cougar is an up-to-date brand, so it launches its co-ord sets to make its female customers happy. Now you can easily shop these cool tees, sassy tops, and stylish co-ord sets at FLAT 30% OFF. Moreover, the flared and tiered Long Dresses have style prompts that are gorgeous. These long dresses when worn with ballet flats and accessorized with drop earrings look splendid. The exciting news is that these dresses are included in Cougar Sale, and are all yours only at FLAT 30% OFF. This women's western collection is just more than vogue to be put on for this pre-fall season.
Let's Confess! This is an incredible Sale of the Season
You would have come across the other sales too, but the Cougar Clothing Sale unquestionably tops the other most famous brands in Pakistan known for their daily casual wear collection. The factor that brings it to the top of the list is the reason that it presents FLAT 30% OFF on the most desirable and worthwhile clothing pieces of the season. IGNITE collection is a vast collection, holding all your favorite attires and street styles for this pre-fall season.
This is merely the tip of the iceberg discussed here. You can visit the outlets of Cougar located in different cities of Pakistan or you can also shop online to acquire amazing exposure. You would not resist adding items to your cart. There is no point left in still getting topsy-turvy about choosing the one sale out of many for shopping. Be confident, get adorable clothing items from Cougar Sale, and upgrade your wardrobe with the latest Cougar's Pre-Fall Collection 2022.
Besides, this Cougar Sale, the other good news is that the End of Season Sale with FLAT 50% OFF is still live on the Wanderlust collection and holding style prompts you to want for your casual wear.
Make Haste Now! This is all waiting for you.