It's no secret that physical activity is vital for kids. In fact, the American Academy of Pediatrics recommends that kids get at least 60 minutes of physical activity per day. But getting your child moving can be a challenge. Here are some tips to get your child moving and make physical activity more fun for the whole family! And your little girl is even more likely to venture outdoors for exercise with some comfortable and functional toddler girl shoes.
The Benefits of Physical Activity for Kids
There are plenty of reasons to get your kids moving, but sometimes it can be hard to know where to start. Here are a few benefits of physical activity for kids that might help you get started:
Physical activity can help kids maintain a healthy weight.
Regular physical activity can improve kids' cardiovascular health.
Physical activity can build strong bones and muscles.
Physically active kids tend to sleep better.
Physical activity can help kids concentrate better at school.
Being physically active can reduce stress and anxiety in children.
Physical activity is an excellent way for kids to have fun!
How Much Physical Activity Is Recommended For Kids
The amount of physical activity recommended for kids depends on their age. For example, toddlers between the ages of one and three should be active for at least three hours a day. This means that they should be moving around frequently throughout the day. Kids between the ages of four and eight should be active for at least an hour a day. Teenagers should get at least an hour of moderate to vigorous physical activity every day.
What Types of Physical Activity are Best for Kids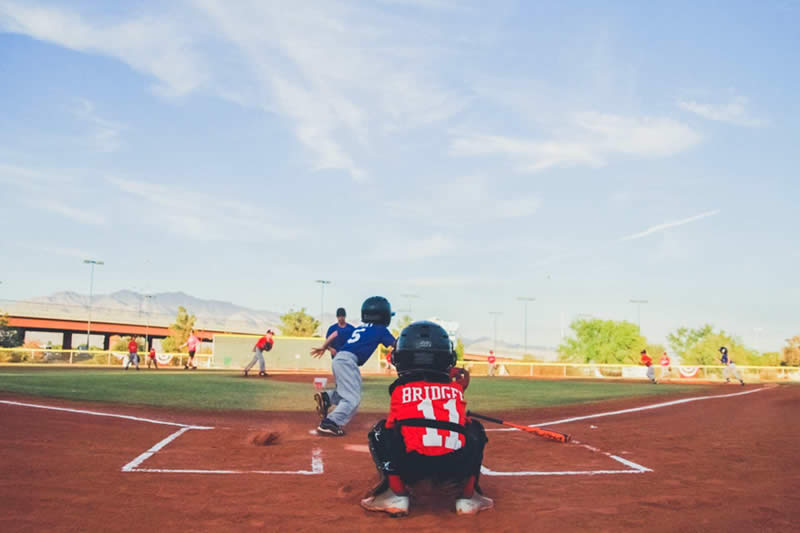 All types of physical activity are suitable for kids. However, some activities are better than others at improving specific health outcomes. For example, aerobic activities like running and swimming are great for the heart and lungs. They can also help control weight and improve mental health. Strength-training activities like lifting weights or doing push-ups can help build strong bones and muscles. And balance-based activities like yoga or tai chi can help improve balance and coordination.
Your kids are bound to enjoy playing with others alone, and it shouldn't take much persuading, given their activity levels. However, because of all the activities they engage in at home, like playing with technology or toys inside, you might have to be creative to get them moving.
One way to do this is by involving them in an activity that the whole family can do together, such as hiking, biking, or even just taking a walk around the neighborhood. You can also sign them up for sports teams or dance or martial arts classes. And if you have a backyard, you can set up a simple obstacle course for them to play on.
It's also essential to ensure they get enough physical activity during the day at school. Many schools now have recess periods where kids can go outside and run around. However, some schools are cutting back on these due to budget constraints. If your child's school doesn't have recess, talk to their teacher about ways that they can be more active during the day.
Ways to Make Physical Activity More Fun for Kids
You can do a few things to make physical activity more fun for kids. One is to let them choose what they want to do. If they're interested in a particular sport or activity, sign them up for classes or teams. You can also let them pick out their gear, like new toddler girl shoes, so they're excited to use them.
Another way to make physical activity more fun for kids is to make it competitive. This doesn't mean you have to keep score or anything like that. But you can create friendly competition by seeing who can run the fastest, jump the highest, or even just see how many jumping jacks they can do in a row.
Finally, you can turn physical activity into a game. This is especially effective if you have more than one child. You can make up rules for a game of tag or create an obstacle course in your backyard. The possibilities are endless. And the more fun they have, the more likely they are to want to do it again.
The Importance of Parental Involvement in Their Child's Physical Activity
This doesn't mean over-interference or being overbearing, but being involved in their child's physical activity has been shown to have a positive effect. It shows children that you think what they're doing is important and sets a good example for them.
There are a few ways you can be involved in your child's physical activity. One is to participate with them simply. Go on walks or bike rides together, play catch, or shoot some hoops. You can also help them plan activities by looking up local parks or trails, signing them up for classes, or helping them find gear.
Another way to be involved is to talk to them about physical activity and its importance. This doesn't have to be a lecture. Just have casual conversations about why you like being active and its benefits. You can also ask them about their favorite activities and why they like them.
The most important thing is to let your child know that you support their interests and want them to be active and healthy. With your help, they will surely develop a lifelong love of physical activity.