The smart-casual style has become more prevalent in recent years. Though there has been no clear definition of this particular style, it has been a widely used term in the fashion world. In no specific terms, smart casual style is a way of dressing that combines formal and informal clothing and accessories. The goal of putting together a smart casual outfit is to achieve the right balance between the two styles.
Because this style is not as straightforward, you may find it tricky to put together an outfit that would fall under the dress code. However, creating smart casual attire may not be as complex as it seems. If you'd like to find out how you can look dapper and fashionable in a smart casual style, here are some suggestions that you may find helpful.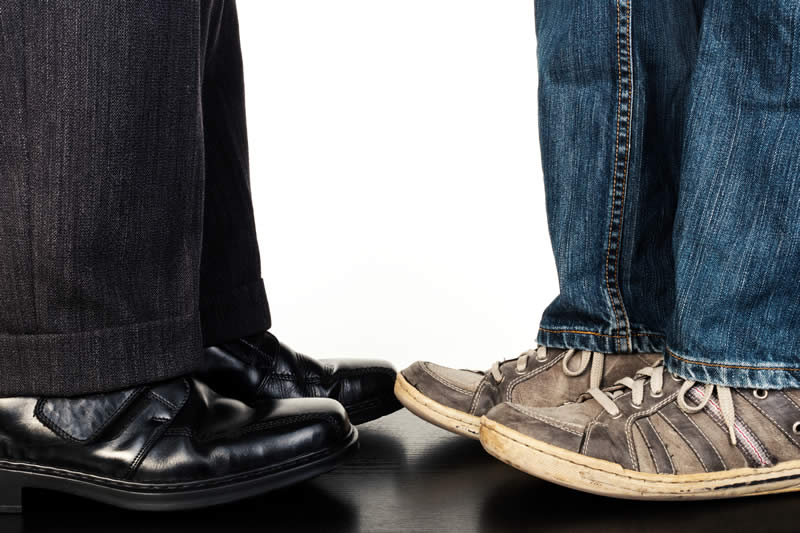 Have The Essentials In Your Wardrobe
To achieve a smart casual look, you'll need basic menswear items you can mix and match to create an outfit. Here are some essentials that you'll need to add to your wardrobe:
• Chinos
• T-Shirts
• Trousers
• Dress Shirts
• Denim jeans
• Blazers
• Casual shoes such as sneakers, slip-on, loafers, etc.
• Accessories such as belts, hats, watches, etc.
It's also essential to invest in quality pieces that are well-tailored and made with premium fabric or other materials. To do this, you can look for shops that specialize in men's clothing such as CALIBRE. This way, you'll have durable and smart-looking casual items that you can use for a long time.
Look For The Perfect Fit
One important quality to look for when selecting clothes and footwear is how well they fit your frame. A good fit can accentuate your finer features and be more comfortable to wear. On the other hand, poor-fitting items will distort your figure and may also cause discomfort when worn. It can also negatively impact your outfit as a whole. Hence, it's essential to find the perfect fit as you shop for items to add to your wardrobe.
Achieve The Right Balance
For many, finding the right balance between formal and casual may seem tricky. To achieve this look, you'll need to step out of your comfort zone and put together wardrobe items that you don't usually wear at the same time. For instance, combining a suit and denim jeans may seem unusual at first. However, you can pull off the look if you can find other items that would complement your choice of clothing.
Using the example given earlier, you can further tone down the formality of the blazer by wearing a pair of sneakers or loafers. Then, you can wear either a basic T-shirt or a dress shirt depending on the occasion you're preparing for.
Invest In Quality Accessories
Timeless accessories such as luxury watches, belts, sunglasses, and bags may be one of the most valuable investments to add to your wardrobe. This is because you can wear them in either casual or formal wear, and they'll also make you look more fashionable in smart casual attire.
As with the choice of accessories, leather items such as belts and watches may balance out casual clothing such as chinos or sports jackets to add more formality. On the other hand, you can wear a scarf or a hat for a more laid-back look.
You can also incorporate trendy accessories in your outfit that can give you an updated and interesting look, provided they'll complement other elements in your wardrobe.
Polish The Look
As with any other style, looking polished and put together is also key to a smart casual look. To look smart in anything you're wearing, you'll need to ensure that the clothing items are neat, clean, and wrinkle-free. You'll also need to pay attention to rolled sleeves or cuffs and ensure that they're secured regardless of movement.
When it comes to footwear, you'll also need to consider if socks are necessary so you can be more comfortable and fashionable as well.
Conclusion
When done correctly, smart casual can be a fun new way to reinvent your look and find other ways to wear your favorite clothes. If you already have some of the wardrobes needed for this look, you'll be able to maximize their use by creating outfits that you have yet to try.
Given these, you may need to look for inspiration and gather ideas from various sources to grasp the smart-casual style better. To do this, you can look for the latest trends in men's fashion and see different smart-casual styling options. This may be an interesting and enjoyable experience, and it can also be a great way to express your unique fashion sense.