A wallet is one such thing that is a part of our daily life. No matter what job you do, it would help if you had a well-designed wallet that can carry your essentials, like business cards, cash, keys, credit cards, driving license, etc.
So, wallets, of course, must be of high quality. When choosing a wallet, leather wallets are the best category in terms of quality, design, and convenience.
Metallic and Carbon Fiber wallets are the two categories of wallets used. However, if you focus on craft design and skillfully stitching on wallets, there is no substitute for a leather wallet. Leather Wallet Accessories have exceptional features, making them highly demanded among users.
They are designed with an unparalleled style which sets them apart from other categories of wallets. You will get enough space in these wallets so that you can keep every daily essential in the wallet systematically. Here we will show you five features that make a leather wallet classic.
5 Features Of Best Leather Wallets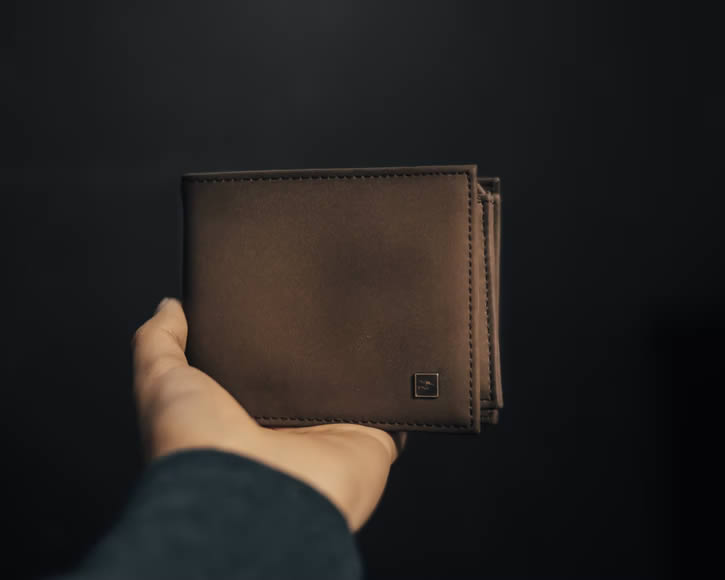 Leather Quality
Leather is a versatile material that is used to create goods in numerous shapes and sizes. Having a high-quality leather wallet depends on the type of leather used. There are many types of leather, and the most crucial leather is based on the part of the animal's body from which the leather is made. The hair of animals is entirely thick and unusable.
The animal skin is divided into several layers to make it more useful, such as a full-grain layer, top grain layer, and genuine leather. The top layer is considered for high-quality leather wallets, and the best leather wallets are usually crafted from this layer, i.e., full-grain leather. Full-grain leather is hard enough to resist tearing faster than other leather types and develops a beautiful patina over long periods of use.
Wallet Design and Capacity
The wallet should be well-designed so that it can meet one's needs. If the leather wallet lacks good functionality, you cannot stick with this wallet for long, even if this wallet is of good quality. It is tough to balance functionality with wallet aesthetics. Therefore, the slimmer and more minimalistic-looking wallets that are on trend these days tend to have less space to hold anything organically.
So, an ideal leather bag should have enough capacity to hold your essentials easily. Leather wallet designers focus on having enough space in the wallet to meet the demands of the users. The interior of the high-quality leather wallet is designed in different sections to conveniently hold your cash, credit cards, driving license, keys, etc.
Wallet Size
A high-quality leather wallet should have a standard size with enough space inside the wallet. Some wallets are found in unusual designs with unnecessary pockets or extra layers that make the wallets in big sizes, but considerable length is not added to those wallets.
However, the best leather wallets come in ample space in different sizes. What size wallet you choose depends on the things you carry in your purse and the type of pocket you keep in your wallet. Figure out your essentials, and then select any size wallet based on the size of your essentials.
Craftsmanship
Craftsmanship is one of the key features that need attention in quality wallets. If the wallet is designed with poor craftsmanship, it can affect the design and quality of the wallet as a whole. Exquisite craftsmanship ensures that the product looks beautiful and lasts for a long time. Therefore, leather wallets need to have superior craftsmanship.
When choosing a high-quality leather wallet, you need to be sure of its craftsmanship. You can get an idea of the craftsmanship of the wallet by looking at where the product is manufactured. If this wallet manufacturing is based in a region specializing in leather crafting, your wallet will have excellent craftsmanship.
RFID PROTECTION
With the advancement of technology, the human lifestyle is changing rapidly with the changing demands in daily life, so wallets also have to be adapted according to the needs of humans.
Credit cards previously used magnetic strips to perform swipe transactions at checkout. But now, its design has changed, with RFID-enabled cards replacing it, making transactions contactless.
Hence, the best leather wallets have 2 or 4 RFID-protected pockets to secure your contactless cards from skimming. RFID Blocking wallet is designed with technology that blocks all electromagnetic and radio waves falling on your credit card classified data entering your purse. Thus, both your credit card and your pocket are protected.
Conclusion
So, whenever you buy your next leather wallet, you should consider the features mentioned above that determine a classic leather wallet. An innovative design and style, standard wallet size and capacity, and fine craftsmanship are critical features of the best leather wallets. Furthermore, color is also an essential point of leather wallets. Leather wallets are available in multicolor options. You may choose any color of your choice.