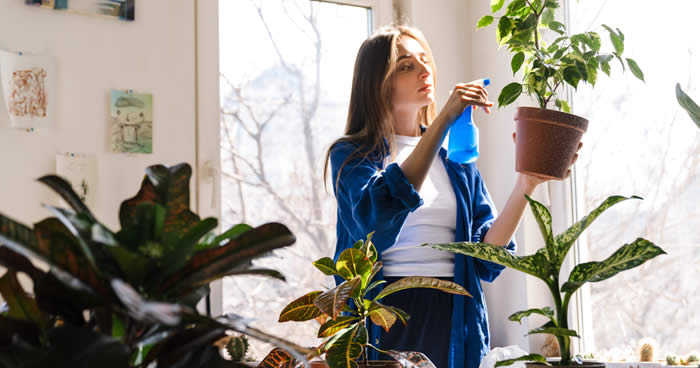 One of the home decorating trends that never seem to go out of style is adding greenery. With greenery in your home, you'll be able to live and enjoy a fresher and more rejuvenating space. Greenery can mean a lot of things. It can be potted plants, flower vases, hanging cactus, moss terrariums, and more. Whether you have a big, small, narrow, or wide space, you'll always have plenty of greenery options to choose from.
Using more greenery to decorate your home is a great way to bring nature into your house, especially if you live in the middle of a busy and noisy city. With so many smoking-emitting cars and vehicles outside your property, the touch of greenery indoors will help clean your indoor air and create a healthier and more livable environment. Overall, adding greenery indoors definitely brings plenty of perks.
So, how can you incorporate greenery into your living space? Read on for nine ways to add more greenery to your home.
Flowers
One of the easiest ways to add more green elements to your home is through flowers. Flowers are naturally colorful, and many of them emit fragrances. With so many flowers to choose from, you can come up with numerous ways to incorporate flowers into your home. A great example would be using beautiful flower vases.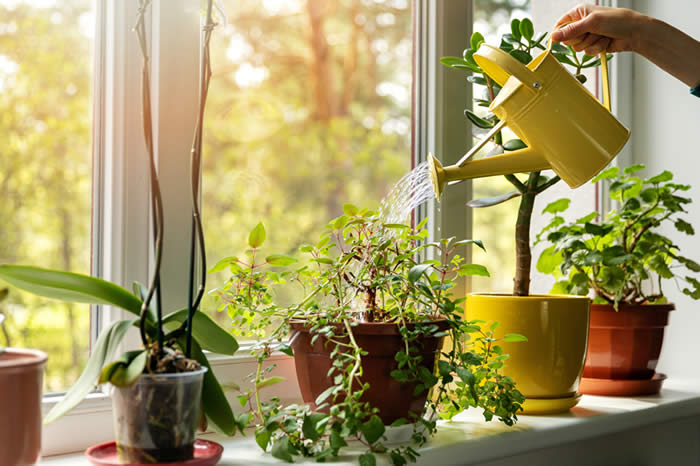 Nowadays, you can already pick your flowers online. For instance, you can avail of flower delivery in Atlanta and other states nearby and wait for them to be delivered to your doorsteps. Once you have them, it's up to you how you wish to arrange your flowers. Aside from flower vases, you may also use other unique alternatives such as old teapots, used glass bottles, or DIY your flower vase.
Welcome Wreath
Another unique way to add greenery to your home is by using plants to make a welcome wreath. If you already have a welcome wreath hanging on your door, you can enhance it by adding green leaves around the hoop. You may also hang them below the wreath to make it look like dreamcatchers. Moreover, you can use flowers instead of leaves. Just make sure to change it regularly to keep your welcome wreath looking fresh.
Green Centerpiece
Instead of using the usual options for your living room's centerpiece, you can place a basket centerpiece filled with seasonal plants on your coffee table. This will make your living room look simpler, cleaner, and fresher compared to using elaborated figurines or other large objects.
Lantern Plants
Perhaps you have old lanterns lying in your basement or attic. Instead of disposing of them or selling them, you can repurpose them by replacing the old bulb or candle inside with plants or ferns. Then, you can hang them around your house, preferably on your porch or entryway. These lantern plants will also be a beautiful addition to your dining table or coffee table.
Trailing Succulents
Are you wondering how you can add a touch of greenery to your bathroom? Aside from the typically potted plants, you can get yourself a few trailing succulents or fishhook plants and hang them on your empty bathroom walls. To keep them alive longer, make sure to place them in an area where they'll be exposed to indirect sunlight and water them a few times a week.
Plant Ladder
If you don't have wall shelves, you can repurpose your old laundry ladder and use it to hang your potted plants. This is an ideal solution, especially for people with smaller houses who would love to maximize their living room.
Dress Your Bedframe
Bringing potted plants into your bedroom is quite common. For a unique touch, why not incorporate a simple fern or ivy garland into your bedframe? You can even combine these with fairy lights for a more rustic and bohemian vibe. You can also do the same with your footboard. If you have a canopy bed, you can use ferns and ivy garlands instead of the typical bed curtains.
Mirrors With Plants
Another simple DIY project you can do for your home is attaching plants around your mirrors. You can use a few branches of eucalyptus and hang them to the hanging mirrors around your house. Imagine waking up and looking at a mirror with a wreath-like display to make your morning better and fresher.
Plant Shelves
Most people fill their wall shelves with books, frames, and other decorating objects. You may try to vacate one shelf and dedicate it to your various houseplants. When lining them up in your plant shelf, make sure to arrange them in alternating positions. For instance, you can alternate standing plants with hanging plants or do the same for flowers and potted cacti.
Wrap Up
For anyone looking for ways to refresh their home, using flowers and plants to decorate your home is the best place to start. Remember, greenery doesn't have to be limited to your backyard. You can also use it to add a lively touch to any part of your house.