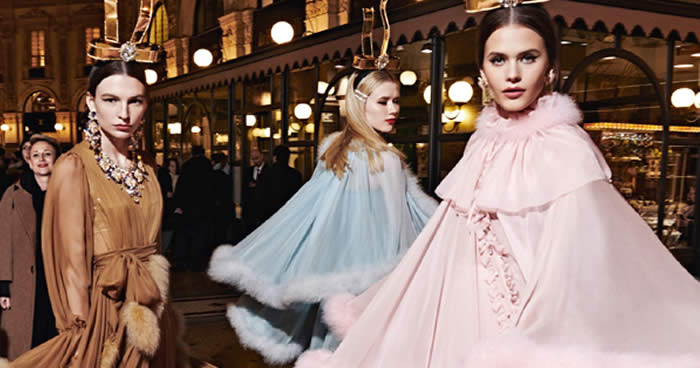 Dolce & Gabbana is undoubtedly a recognisable fashion brand in Italy and worldwide. Famous designers Domenico Dolce and Stefano Gabbana developed the Italian luxury label in 1985 and presented their first women's collection in Milan. D & G's status as a standout fashion brand is down to many good reasons. Below are some insights into the rise of Dolce & Gabbana and what makes the brand unique.
Unique Inspiration
D&G is known for its seductive, traditional styles that trademark women's Dolce and Gabbana items. Therefore, it is effortless to recognise its clothes and accessories because it is unique to the brand. D&G's designers reportedly imagine their creations as parts of a movie and try to liven them as much as possible with dramatic touches.
In addition, Domenico and Stefano claim that their creative inspirations have deep roots in Sicilian culture, enabling them to stay true to their roots. Although their creations often use animal prints, Bohemian accessories, and loud incorporations, D&G items never dissociate from their fundamental Italian roots.
D&G Haute Couture
Clienteling is crucial to attracting and keeping high-spending customers in the fashion world. Very few brands outdo this Italian fashion behemoth when it comes to getting top-spending clients. Domenico Dolce and Steffano Gabbana produced their haute couture system in Italy to attract high-spending clients long before fashion weeks began unbundling and spreading out.
Haute couture is French for "high sewing" and refers to experienced sewers creating exclusive, custom-fitted clothes for top clients using high-quality, expensive material and time-consuming techniques.
Dolce & Gabbana organises a biannual Alta Sartoria event where wealthy customers from all over the world fly in to see a fashion show and spend big on clothes and accessories. Dolce and Gabbana's haute couture costs up to hundreds of thousands of euros, demands multiple measurements and fittings and is tailor-made for public events like galas, weddings, and lavish parties.
Also, the brand has staged haute couture events in Japan, Mexico, China, and the U.S, broadening its elite customer base. In addition, D&G develops a close relationship with their haute couture clients, providing them with a familial and immersive experience centred around all things Italian.
Designing For Big Names In The Entertainment World
Until 1993, Dolce & Gabbana was relatively unpopular in the West than some of its Italian counterparts. However, the brand designed the clothes for Madonna's Girlie Show World Tour in that same year.
This collaboration shot D&G to Western and worldwide fame, inspiring a significant increase in the brand's reputation globally. Since then, Domenico Dolce & Stefano Gabbana have designed clothes for several celebrities worldwide, including Angelina Jolie, Adele, Bella Hadid, Monica Belluci, Emma Stone, and Sofia Vergara.
The Sports Connection
Dolce & Gabbana's list of elite clients includes sports teams and figures, further broadening the fashion giant's worldwide reach. D&G was the Italian national football team's official sponsor in 2006, providing sportswear, formal wear, and several accessories to the players, managers, and coaches alike. Also, Dolce & Gabbana has a long history with AC Milan, providing the soccer club with team jerseys, formal suits, and several memorable style moments for over a decade.
What's more, D & G also teamed up with English soccer giant Chelsea FC, signing a three-year partnership that made them the official style sponsor of the club from 2010-2013. These strategic partnerships have increased D&G's popularity both locally and internationally over the years.
Numerous Awards
Dolce & Gabbana is undoubtedly one of the world's most celebrated fashion giants, gaining recognition for their contribution to luxury fashion several times. The duo designers picked up the International Woolmark Prize, their first fashion award, in 1991. Two years later, their " Dolce and Gabbana Parfum " picked up the international prize of the Perfume Academy for 1995's best masculine fragrance. In addition, Dolce & Gabbana made history as the first Italian fragrance to win a French award for its "Pour Homme" perfume which won the "Oscars de Parfums" award in 1996.
Furthermore, Dolce & Gabbana has received awards for best international designers from multiple sources. In addition, the pair have swept up other notable laurels like the Ambrogino Gold Medal in 2009 and the German Lead Awards in 2004.