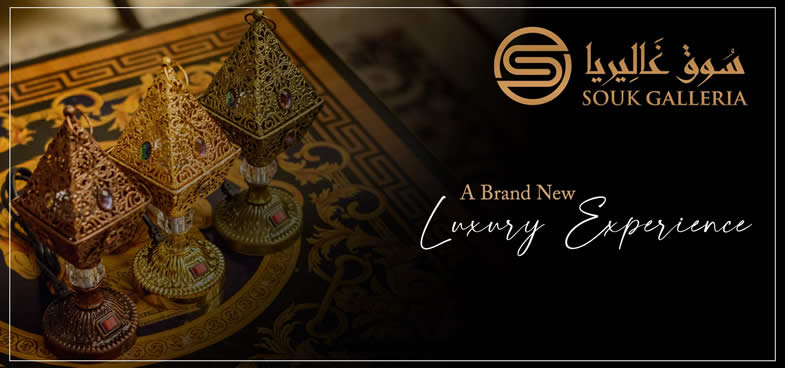 The fragrance is important for our personal style. It not only makes you attractive but offers a lasting impression that remains in the memory. Sometimes emotions are related to a specific type of fragrance and might trigger some kind of danger depends on your experience. Whether you are a man or woman, you might love some fragrances that affect your mood and represent your personality, taste, style, and elegance. The fragrance also helps to enhance the user's experience because of its powerful impact.
Many types of fragrances such as moody, warm, cool, oriental, vivid, floral, and juicy are popular in the market. However, Souk Galleria is a leading online fragrance brand that deals with authentic, 100% original, and long-lasting products. Through decades of continuous research and experience in the art and technique of extracting pure oils from natural substances, Souk Galleria has become synonymous with high-quality traditional Arabic and oriental fragrance products.
The products are crafted for quality and your satisfaction. Souk Galleria offers an array of fragrance products alongside our many other products that will benefit you physically, mentally, and spiritually. The range of products include:
Burners (Electric + Non-Electric)
Burners are used to burn the Bakhoor. There are two types of high-quality multipurpose burners. The electric incense and non-electric incense, both are used as decoration pieces, and also can be kept in cars.
Range of Bakhoor from Kingdom of Saudi Arabia and UAE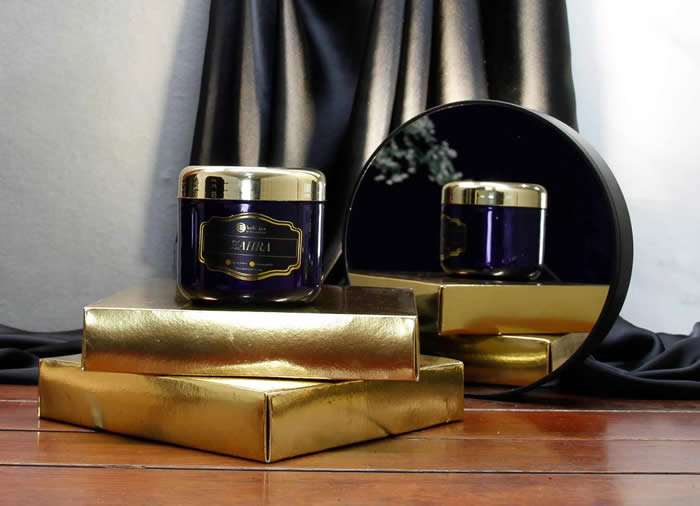 Bakhoor is considered a symbol of hospitality. It is commonly presented to the guests so that they would scent their hair, hands, and clothes. It is also used for weddings, Thursdays, Fridays, special days, and other relaxing purposes. The range includes Super Premium Collection, Premium Collection, and Real Oud Wood. The supreme quality original Bakhoor's fragrance gives you the vibes that might have smelled while visiting the Middle Eastern Countries, especially Saudi Arabia or Dubai Mall. Multiple packages and deals are available.
The Attar Oils are alcohol-free and last longer than the perfumes. They are made of exotic flowers, wood, resins, etc. other than the fragrance, they are used for medicinal and aphrodisiac purposes. The most unique range includes Exclusive Attar Collection and Premium Attar Collection.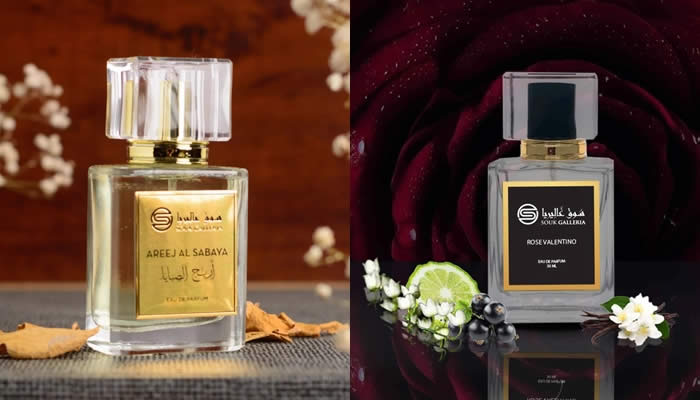 Perfumes represent perfection by enhancing the attraction of humans. They are also helpful for lifting the spirits and positively affect the mood. The vast range of exceptionally amazing perfumes come in Perfumes Premium Collection and Perfumes Super Premium Collection.
Website: www.soukgalleria.com
Instagram: souk_galleria
Facebook: Souk Galleria
What are the Burner and Bakhoor?
Bakhoor is a wood chip soaked in perfume oil with a mixture of essential oils. It is placed in a burner to burn that is called Bakhoor Burner. This amazing thing is used to spread the exotic, rich, and aromatic fragrance in any space. Bakhoor comes in a tremendous variety that allows users to choose the fragrance of their style and preferences. These Burner and Bakhoor are ideally designed to use at home or the workplace.
Different Benefits of Using Bakhoor:
Calming the Mind
Many of us are held back by feelings of fear or stresses that weigh down heavily on us. The fragrances that Bakhoor emits help to calm your mind and soothe these feelings. You will often find that a few minutes of sitting in an atmosphere enlightened by Bakhoor can go a long way towards helping you get your mind in order. As such, it is great for helping you to confront life's problems and come up with suitable solutions.
Harmony and Balance
When you feel out of balance you find that your life becomes chaotic. You can't get a handle on your emotions. You may even find that your home environment falls out of balance, contributing to the issue. Bakhoor is a solution for many. Again, it comes down to Bakhoor's ability to calm the mind. It helps you to take a step back and get your life in order. In doing so, it allows for a more prosperous and healthy existence.
Inspiring Creativity
Many look to Bakhoor as a means to inspire themselves and get in touch with their creative sides. A lot of people use it alongside activities that are designed to free the mind and allow it to explore its creative depths. For example, Bakhoor is great for use alongside meditation. It helps you achieve the mindset needed to make the most out of the activity. Many also find its relaxing nature to be ideal for other creative endeavors, such as writing or creating art.
Creating a Link to God
It is said that the smoke from Bakhoor carries with it the prayers that you make to God. That is why Bakhoor has been such a popular fixture in so many Islamic households for centuries. Bakhoor opens the door to increased spiritual awareness and helps you to communicate with God openly. That is one of the many reasons why Islamic families have traditionally burned Bakhoor on Thursdays, which is often seen as the holiest of the weekdays in the Muslim faith.
The Medical Benefits
Beyond helping you achieve mental and spiritual clarity, Bakhoor can help with several minor physical ailments. It is a diuretic and has antimicrobial properties. Many who struggle with breathing problems, such as asthma, find that Bakhoor can relieve their symptoms and help them to breathe more comfortably. Beyond that, those with epilepsy often experience a similar soothing of their symptoms when using Bakhoor.