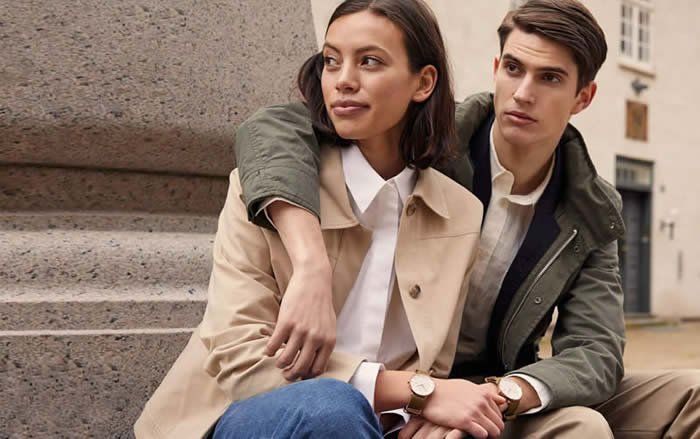 The man's look is incomplete without a wristwatch. Most men never step out of their homes without wearing a wristwatch. 'Unlike other accessories, the wristwatch is must more than just telling time', this statement can better understand by those who keep their wardrobe filled with a variety of wristwatches. Either wearing on left or right, they express elegance, taste, and expression of the person if wearing with correct outfit.
Perhaps you can be among those who like to wear simple watches having only numbers and dial on them, whereas some people are extremely picky and do not wear if they don't compliment their style. So, if you are among the ones who like to wear unique, high-quality, and durable wristwatches, then Nordgreen Copenhagen offers a beautiful and extensive range of wrist watches. The men's watches are perfectly designed and crafted for those who choose classy and most different from regular watches.
How to Select a Wristwatch?
Selection of a wristwatch is an art that truly represents an amalgamation of taste and aesthetic sense of a person. People pick a wristwatch that is best fit for their hand size. Usually, they prefer buying black or white wristwatches along with leather straps attached with steel bracelets will go for almost every outfit you wear in formal or casual gatherings.
To some extent it is correct but now man's wrist watches have gone far. Multiple features such as shapes and colours of modern watches are easily available at local shops, boutiques, fashion stores, specialty shops, jewelry stores, and online retailers to accommodate the users. These modern watches now come in different real or artificial stones along with other additional features such as stop watch, compass, date.
Many dark and light colours with the face of square, round, diamond, etc. are also offered to meet the aesthetical needs of the clients. Thus, it is not an undemanding job to select a wristwatch for yourself.
For customer's ease, following are some common features to see before buying a good quality wrist watch.
Material

Glass

Ticking (if digital)

External Factors (water, heat, pressure resistant)

Strap

Affordability and Durability
What Nordgreen Copenhagen Offers?
Many renowned wristwatch brands are present in the market, but Nordgreen Copenhagen has exceptional quality and best Scandinavian designs for watch-lovers. They carry The Range, The Pioneer, The Native, and The Philosopher with multiple colour options, styles, and features to give greatest comfort and masculine look.
Let's see how these ranges distinguishes this brand from rest of the popular brands in the market.
The Range
Are you the one who always prefers silver? Congratulation! The Range is has unisex designs made for those who prefer silver watches with brown leather straps. These highly versatile Scandinavian designed watches are available in multiple colours to enhance the impact. Ideal for smaller and larger wrists.
The Pioneer
Do you always find style and comfort in simple watches? Good News! The Pioneer has the simplest designs crafted by renowned Scandinavian designer Jakon Wagner. This range has a minute and second chronographically dial along with a stainless-steel case and durable domed sapphire glass.
The Native
If you want to impress people with classical and sophisticated wristwatch, then The Native comes with supreme quality, subtle detailing that will never be outdated. The ergonomic straps are available in both the gun metal and leather options.
The Philosopher
Do you have a large wrist and you want something beautiful, classy, yet affordable? Then choose a watch from the vast range of Philosopher. The two-piece dial enhances the details than The Natives. These modern and classical watches are well-suited who have large wristwatch.