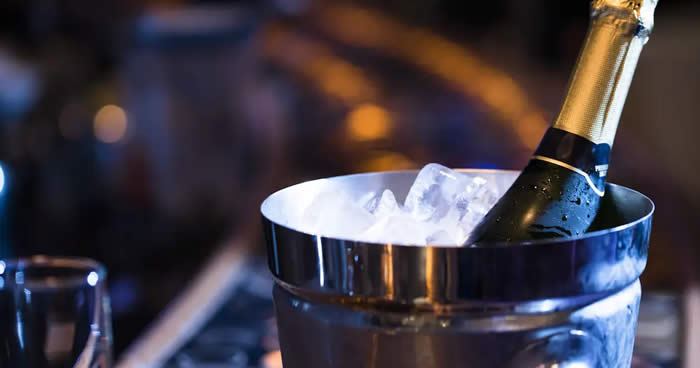 Wine ice buckets are simple buckets made of silver, stainless steel or crystal and they keep the wine cool. They incredibly improve the taste of wine and come in handy during dinner and other important occasions. If you do not want to go to the fridge every time you or your guests need wine, a wine ice bucket will be a great addition to the dinner table.
If you plan to buy a unique and functional wine bucket, there are so many things you need to consider. These include:
1. Material
The material of the wine bucket you want to buy is very important. The bucket you select should be designed using high-quality materials. The popular materials used design wine ice buckets include silver, stainless steel and crystal. These materials make the bucket durable and easy to clean.
All the materials are of high quality and will effectively keep your wine cool. Although stainless steel needs a little polishing to keep it clean and sparkling, it is an excellent pick because of its durability. However, if you want to impress your guests, crystal and silver wine buckets are the best to use.
2. Insulation
Another essential thing to consider when buying a wine bucket is its insulation capabilities. This is especially essential if you plan to hold an outdoor party. Determine whether the bucket you want to buy can withstand the outdoor weather. You would not want to buy a bucket that will rust after two or three days.
So, always check the insulation capabilities of the bucket before you buy the wine ice bucket. A good quality bucket will have two layers to protect it from the effects of the weather. More so, it will remain cool in its inside, thus keeping your drinks cool even in hot weather.
3. Size
When buying a wince ice bucket, always ensure you select the right size for your needs. If you are hosting a party, select a wine ice bucket that will hold enough beer for your guests.
For instance, a 1.5 liter bucket is enough for a few friends. If you run a bar, you can select a 5 liter bucket as it will hold more bottles. Another essential thing you should consider is the storage space. Ensure the wine bucket you select will perfectly fit the storage space you have before you buy it.
4. Stand
Most wine buckets come with a stand to keep them stable. Also, the stands allow for convenient placement of the bucket in the room or outdoors. You cannot just leave the bucket in the grass, or place it on top of a rug to prevent it from wetting the surface. That is why a stand is essential when buying a bucket.
More so, the stand should be stable, durable and complement the bucket's look. It should also be conveniently placed to give your guests easy access to the wine without having to go to the refrigerator.
Why should you buy a wine ice bucket?
• They add style and class
Wine ice buckets come in various charming and classic designs that make them very appealing and attractive. This makes them the centerpiece of the room and livens up the atmosphere. Therefore, they are an excellent addition for bars or home if you have guests coming over.
• They create boundaries
If you want to host a party, a wine ice bucket should be in your list of essentials. This is because it is very convenient and will keep the drinks cool and dry. More so, it comes in handy if you want to keep people away from your bar area, freezer or kitchen.
A wine ice bucket is an essential accessory in bars and homes as it keeps drinks dry, cool and mess-free. More so, they add style and class to the environment, especially the silver ones. When looking for this bucket, makes sure you select the best quality and the right size. Also, select a bucket that will complement your style and home décor.