Renowned TV actress Nimra Khan, who suffered severe injuries after falling from stairs, seems to have parted way with husband.
Earlier, Nimra Khan took to Instagram Stories to reveal that she fell down a flight of stairs and hit herself on the head and nose.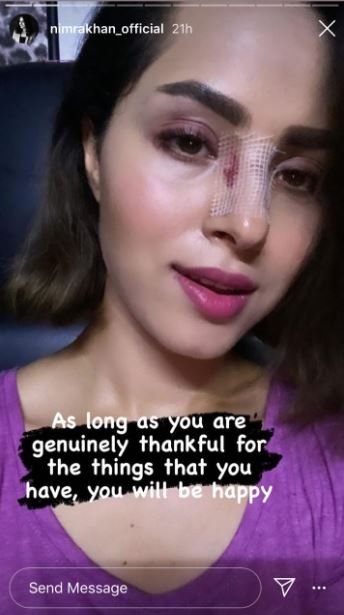 "As long as you are genuinely thankful for the things that you have, you will be happy," Nimra captioned a picture of herself with a bandage around her nose.
"So painful. Internal head injury. Thank God but not Major [sic]," she added.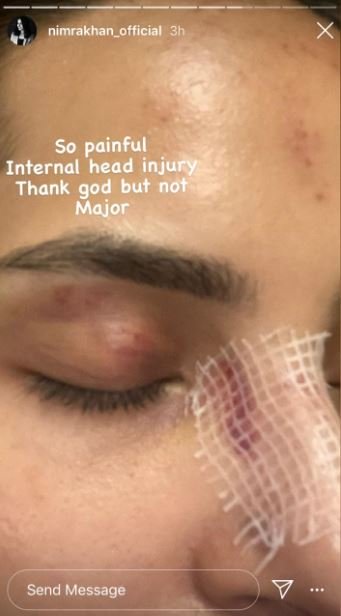 However, people are speculating that the actress got split with husband as she wiped off all her pictures with her partner from Instagram.
Nimra had confirmed that the Injuries were an accident but the rumours say that the injuries were not merely an accident.
She shared, "It is a benefit that it was arranged marriage. Now we are in lockdown, so at this time that I am getting time to know him during fasting. So, it's fun."
Talking about her husband she said, "Before marriage, I didn't even know about his complete name and I am so happy after marriage. My husband is a police officer from London. He is very open-minded and liberal."
She further said, "My mother in law is very caring and she doesn't allow me to work at home."
In April, the couple tied the knot in a private and small Nikkah ceremony alongside close friends and family members.